Foreword of pancras hogendoorn

Growing numbers, growing responsibility

Didn't we have a delightful summer? With an all-time high Dutch record on the count of sunny days these months, the weather was near perfect. That is, when one is fond of a sub-tropical climate. Here however all citizens, 17.249.895 (according to the CBS-site the morning of the 17th of September), will almost equal the number of opinions about the weather. At least one can also have serious questions about this temperature rise.

For sure! On top of the fine weather, the Dutch Cabinet decided for the years to come to invest in a mission oriented innovation policy via four societal challenges: "Energy & Sustainability", "Agriculture, Water & Food", "Security" and, last but not least, "Health and Care". Here the Ministry of Health was asked to provide this challenge with a clear mission, to be produced no later than coming winter and to be ratified subsequently by the Cabinet.

A quest that this Ministry will pick up, in joint coalition with the Top Sector Life Sciences & Health. To be honest: that's a privilege, for all of us in the Top Sector for sure. But in the same time it is a heavy duty, with quite a bit of responsibilities to take into account when bearing in mind the demands of society – 17.250.243 citizens, according to the CBS-site at noon the 27th – and the obligation of the sector to further potentiate our economy. A responsibility that urges an 'all hands on deck'-strategy, both with respect to strategy building as well as its execution thereafter.

As like our three companion-societal challenges focussing on argumentative or, for the public at large, even 'no-brainer' transition-themes as 'food for all', 'climate control' and 'safety', the challenge of health and care likewise really demands for transition of the healthcare system in order to safeguard its affordability, quality and accessibility for the decades to come: all of this despite the increase of life expectancy and the rise of the number of people with chronic diseases. No sinecure at all, taken in to account the many stakeholders and partners of the sector and the many – approximately 17.251.273 million – opinions of Dutch citizens that make use of it.
But be aware, we as a sector did a fine job the former decades. We built up a system that was and still is internationally recognised as 'one of the best'. Our researchers possess outstanding positions in all kind of indexes and serve the public with open access as much as possible. Our solidarity and public-private cooperation is recognised as recommendable worldwide. Consequently, based on our history and current position, I feel that we are up to this mission, in close companionship with all our fellow citizens – 17.253.119 by the 28ht of September. I consider this trajectory coming months as an obligation and I hope you will all join us spending all your intelligent generosity hereto.

With kind regards,
Pancras C.W. Hogendoorn, Top Team member of the Top Sector Life Sciences & Health

Don't miss our Updates
Subscribe to receive the latest news.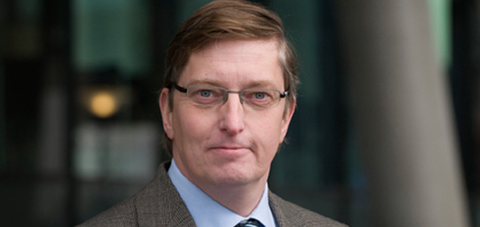 Health~Holland Update September 2018
Good news for the Dutch Life Sciences & Health sector! Health & Care is officially assigned as one of the four central themes in the mission driven innovation policy. To tackle the societal challenge Health & Care it is important to collaborate in the quadruple helix. All kinds of collaborations are currently initiating or evolving into bigger ones, for example on heart failure, cancer or immune diseases. The calls elaborated on in this Update, such as the Big Data & Health call, call with Aidsfonds, Crossover call or the Organ-on-Chip call play a key role in providing new funding opportunities for these types of collaborations. Read this Update and get inspired to join us in our mission "vital functioning citizens in a healthy economy".

Don't miss our Updates

Stay up-to-date with the latest developments in the Life Sciences & Health sector by subscribing to the bi-monthly Health~Holland newsletter.