Celebrating 10 years LifeSciences@Work
Since the start of the LS@W programme over 150 teams of asprining entrepreneurs, startups and scale-ups have participated in the Venture Challenge, Expert Classes and Value Centre, resulting in a growing alumni network of over 300 life sciences entrepreneurs, mentors and experts. On top of that more than 100 new companies were started by Venture Challenge and PreSeed Grant alumni, collectively raising more than 250 million euro in funds and generating more than 500 new jobs. So that calls for a party to celebrate!
Join us on November 29 at the Dutch Life Sciences Conference for a festive celebration and learn more about the results that we have obtained over the last 10 years. We close the day with a festive networking reception with everybody that has participated in one of the LS@W activities or contributed as expert, jury, partner or mentor.
Chretien Herben, Programme Director LS@W: "I am proud to see so that with 10 years of Venture Challenge and LifeSciences@Work we have been able to help get a whole new generation of starting entrepreneurs grow into successful biotech and medtech companies."

Are you an aspiring entrepreneur and do you want to take your ground breaking invention to the market? Visit the LifeSciences@Work website or contact Chretien Herben for more information. The LifeSciences@Work Accelerator is powered by Health~Holland, Top Sector Life Sciences & Health.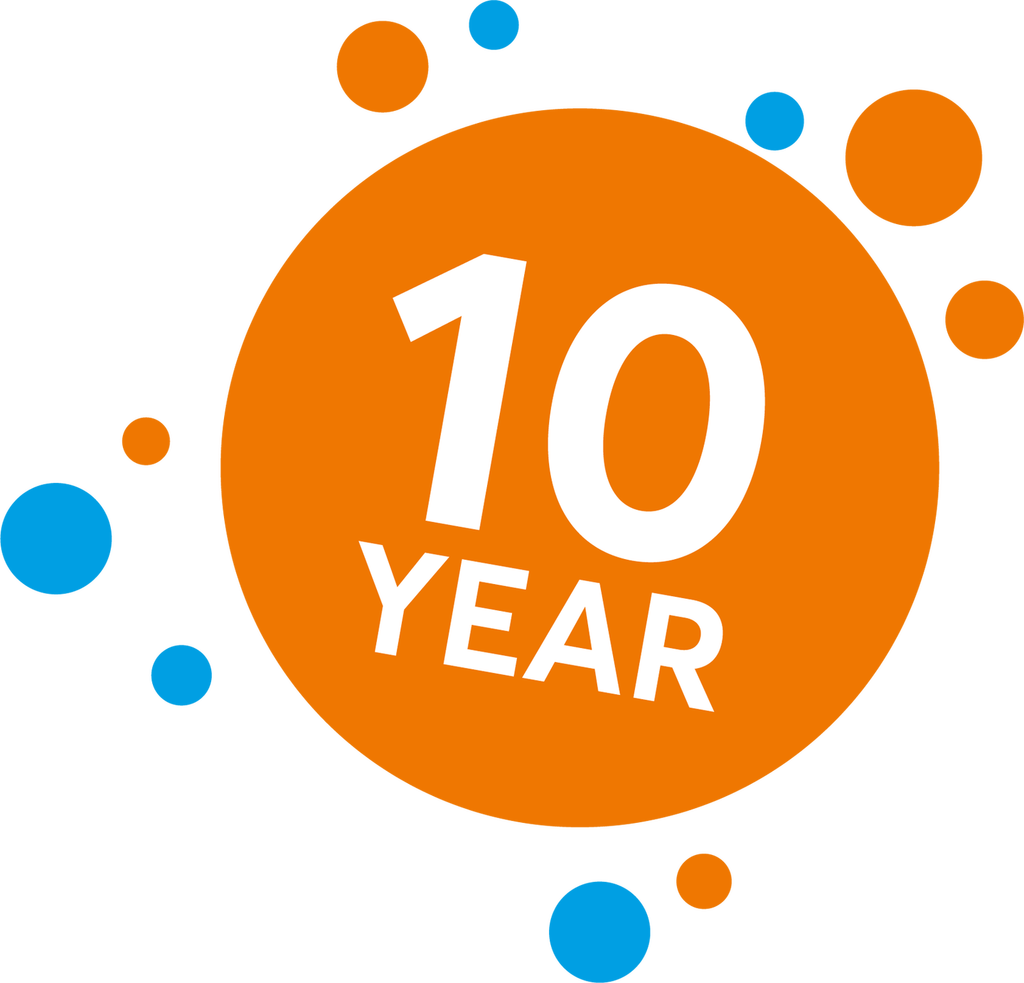 We hope to see you at the LS@W 10 Year Anniversary!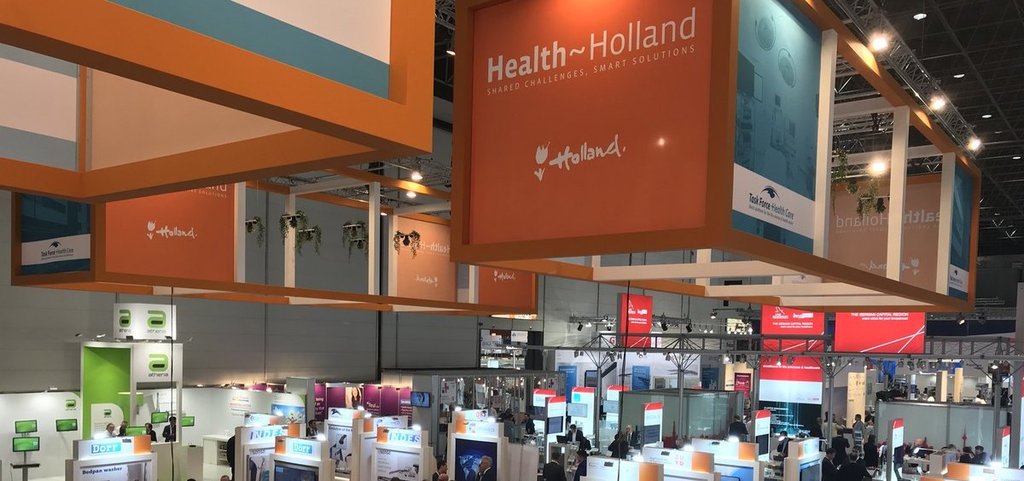 MEDICA
The trade fair for the Life Sciences & health and the Medical-technology industry

The trade fair MEDICA 2018 takes place in the Messe Düsseldorf from 12 till 15 November 2018. With over 123.500 visitors from over 120 countries and over 5.000 exhibitors, the MEDICA has been the trade fair for the Life Sciences & health and the Medical-technology industry for many years. Furthermore, the MEDICA 2018 has been designated as the most important trade fair by the Dutch Top Sector Life Sciences & Health. Combining the latest medical product presentations with many networking possibilities make it that the MEDICA 2018 is the meeting point for specialists, investors, business professionals, and healthcare professionals.


Holland Pavilion

The Taskforce Healthcare (TFHC) organises, for the 8th time, a Holland Pavilion at the MEDICA in Düsseldorf, commissioned by the Netherlands Enterprise Agency (RVO) and in collaboration with Health~Holland. The fair is sold out annually and an island stand of no less than 300m² has been reserved (the Holland Pavilion is provisionally divided into hall 15).


Sign up

If you are interested and wish to visit the MEDICA 2018, register here!

BIO-Europe Copenhagen

BIO-Europe will go to Copenhagen, Denmark, November 5—7, 2018. This "must-attend" event is Europe's largest life science partnering conference. BIO-Europe's world-class workshops, panels and active exhibition along with thousands of prescheduled one-to-one meetings make this event an unrivaled forum for companies across the biotech value chain to meet and do business.

BIO-Europe offers powerful opportunities for you to network with the right partners. The conference brings together hundreds of the world's most innovative leaders across biotech, finance and pharma for high-level networking, pre-scheduled partnering meetings, strategic panel discussions and more.
See how attending BIO-Europe can expose you to powerful partnerships, insider networking and industry education in the video below.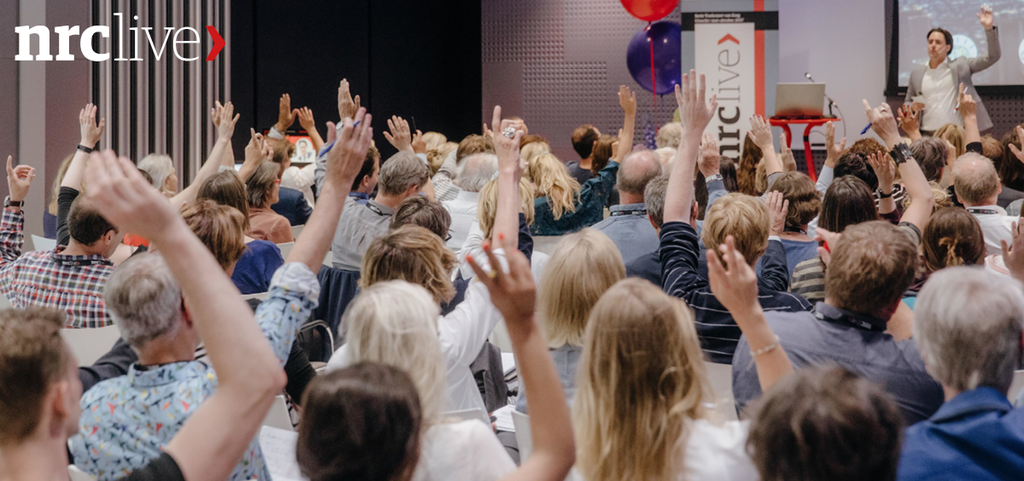 A new perspective on lifestyle and vitality

"Prevention is better than cure" – Desiderius Erasmus

The ageing population, rising healthcare expenditure, an inevitable increase in chronic diseases and the expected staff shortage in healthcare are urging the Dutch healthcare system to evolve rapidly.
What if we all become 100 years old? How do we maintain affordable care and how do we gain even more health benefits? These questions are important to all of us: citizens, professionals, entrepreneurs, scientists and government because everyone wants to enjoy a healthy and lively old age. Besides a system change, we need to start fitting care to patients' needs and switching from a supply-oriented to a demand-oriented healthcare system.
Evening 1: Healthcare in transition | 1 November 2018
How can you achieve a smart system in which prevention has a prominent role?
Evening 2: Lifestyle as remedy | 20 November 2018
How can you enable society to adopt healthy habits: which paradigms can you change and which opportunities or risks are involved?
Evening 3: A lively environment | 18 December 2018
The importance of the environment: how you do involve schools, neighbourhoods and workplaces in the transition to a new healthcare system?
Visit the website of NRC Live for more information and registration.