Business support

Opportunities of Business Support

Stay up-to-date with human capital related developments in the LSH sector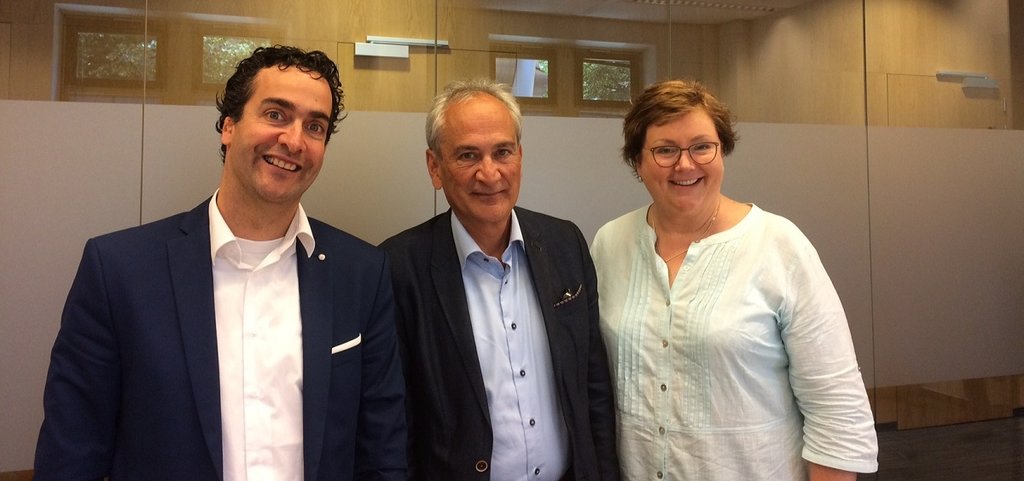 Bambi Medical during their dry-run of their pitch at RVO: from left to right:
Fabio Bambang Oetomo, Sidarto Bambang Oemoto, Emmie Steeghs
SME cluster of the Netherlands Enterprise Agency (RVO) supports Dutch SMEs with EU funding.
Getting funding is not always easy. Especially when it is not your core business and there is a fierce international competition. To help Dutch SME's, RVO has been assigned to give support to those who are interested in getting funding from the following European subsidy programmes: SME Instrument, Fast Track to Innovation, Eurostars and GlobalStars.

Based on your idea, RVO checks which programme fits best with your company and stage of development. RVO helps you to define a proposal with the best chance to success and we provide feedback on your proposal for improvements. For the SME Instrument, a part of the evaluation procedure is pitching your proposal to a jury panel. RVO organises 'dry-runs' and give as much feedback as necessary to become a winner in Brussels.
A nice example of a company that RVO was happy to support is Prolira who finished first in Fast Track to Innovation for their project DeltaScan. Together with 4 Academic Hospitals, they will revolutionize the care of patients with acute brain failure. Nurses can use the DeltaScan during bedside checks to scan brain activity in order to diagnose acute brain failure earlier. In this project they will perform clinical tests to quantify the concrete benefits of improved acute brain failure care with the DeltaScan. This funding will allow the international consortium to be ready for full-scale scale market launch.
Another example is the company Khondrion, one of the five Dutch winners of the last round of the SME instrument phase 2 programme. Khondrion is a spin-off of the Radboudumc which received €2.3 million for further development of their drug KH176 to treat mitochondrial diseases. This funding enables Khondrion to perform the dose-finding clinical trial (Phase 2b) in its patient population, reaching essential milestones for investor/co-development financing of the Phase 3 clinical trial for market approval.
RVO also provided support to the company Bambi Medical, who was one of the five winners of the SME instrument phase 2 as well. This company is a rising med-tech company, which developed the Bambi Belt. The Bambi Belt is an innovative wireless and non-invasive system that can measure the vital signs of pre-term babies. With the Bambi Belt sensors are kept in place via an elastic belt that does not harm the fragile pre-term skin, which prevents stress, wounds and possible infections. In addition, the system is wireless and therefore parents are enabled to have more skin-to-skin contact with their child. This will improve the development of the pre-term and will reduce healthcare costs. RVO supported this company during the entire process of applying for the SME instrument phase 2 grant and RVO organised a 'dry- run' for their pitch in Brussels (see picture).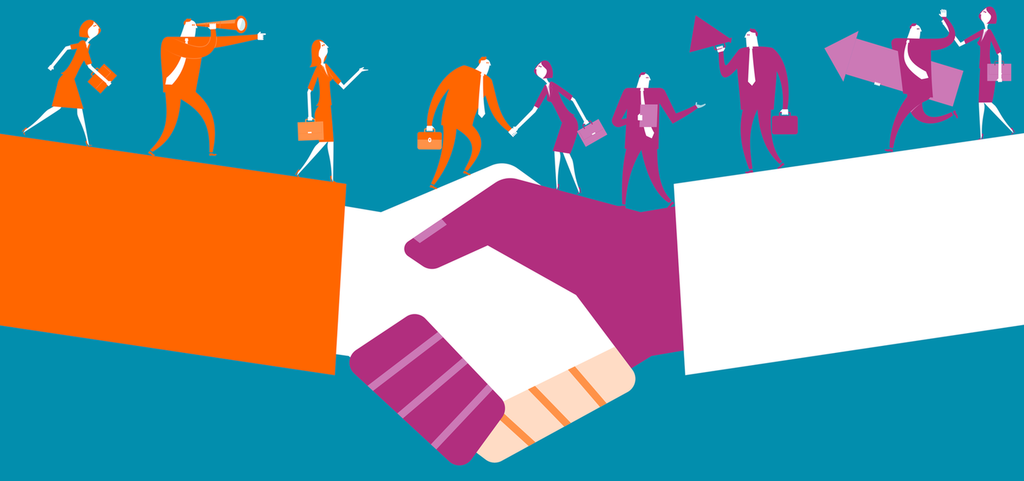 Health~Holland and MedtechPartners introduce the Innovation Broker

Health~Holland and MedtechPartners introduce a new tool to support start-ups and SMEs. The new tool, called Innovation Broker, provides support for companies for their innovation process, the development of a business case or support with market introduction. A great tool to get access to specialised consultative support to help grow your business.

Toolbox of LifeSciences@Work Accelerator expands SME guidance

The collaboration between the Top Sector Life Sciences & Health (LSH) with the MedtechPartners foundation aims to make medtech and biotech innovations faster available for patients and professionals. Within the LifeSciences@Work Accelerator MedtechPartners organises MedtechPartners and BiotechPartners meetings where expert knowledge is unlocked to entrepreneurs. This helps entrepreneurs to speed up their development and tackle their challenges. In addition to these meetings the Accelerator toolbox is expanded with the Innovation Broker.


The support of the Innovation Broker
Start-ups and SMEs can hire an Innovation Broker to get access to specialised consultative support. This extra guidance helps in building smart collaborations and co-creation partnerships in order to increase the development of new life sciences and health technologies.
Selection criteria for the entrepreneurs that want to make use of the Innovation Broker:
You already have pitched at the Venture Challenge, a MedtechPartners or BiotechPartners meeting
You want to collaborate with one or multiple partners
Your success rate to achieve the next Technology Readiness Level (TRL) level is higher than 50% in the next 24 months.
Want to know more about the Innovation Broker? Please contact Joep Welschen of MedtechPartners (j.welschen@kplusv.nl). Read more about the LifeSciences@Work Accelerator, MedtechPartners and BiotechPartners meetings.

Innovation Credit for technological R&D projects
Are you looking for financial support to develop your promising, challenging, technical innovation with an excellent market perspective? Then benefit now from the Innovation Credit. If your company submits a request to the Netherlands Enterprise Agency (RVO) in September, your application will be processed this year.

With the innovation credit the Ministry of Economic Affairs and Climate Policy gives start-ups and SMEs financial support for risky innovation projects. By doing this the government fills the gap in the capital market in a phase where entrepreneurs are busy getting things going, but have not yet generated returns.


Innovation Credit in practice
Various entrepreneurs have already successfully applied for Innovation Credit. Robot Care Systems (RCS) developed the Lean Empowering Assistant (LEA) in 2013. This is a high-tech tool with motor wheels that gives the elderly practical support during walking and daily activities. See how the Innovation Credit helped Robot Care Systems develop LEA in the video below. Are you interested in reading the stories of other entrepreneurs who successfully applied for Innovation Credit? See how they used the funding to grow their business in these showcases.
Are you a start-up or SME and interested in the Innovation Credit? Visit RVO.nl for more information on the Innovation Credit and the application requirements.


Module Clinical Development

Online

On-campus + online

On-campus Extended + online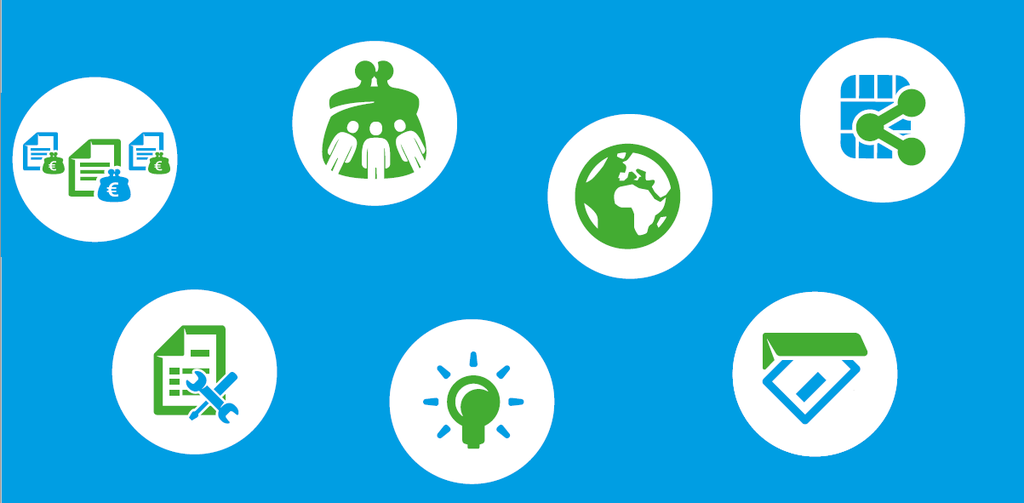 200 million euros for SMEs

With the SME action plan, the Council of Ministers has agreed to the proposal of the State Secretary for Economic Affairs and Climate Policy (Mona Keijzer). Over the past few months, the state secretary undertook an 'SME tour' through the Netherlands and talked to entrepreneurs about their three biggest challenges: staff, digitalisation and funding. The SME action plan will enable small and medium-sized enterprises to tackle these challenges. The government has made 200 million euros available for this until 2021.

The money from the action plan will be spent on maintaining and intensifying the current regulations. Apart from the expansion of innovation instruments like the Innovatiekrediet, the MIT regulation and the SBIR programme, money will be made available for the SEED regulation, and there will be more attention for human capital. Furthermore, there will be a regulation for Thematic Technology Transfer to connect research institutions conducting excellent research on specific themes, so that knowledge utilisation is improved.

A strong entrepreneurial climate

The plans are in addition to the new funding institution Invest-NL that will be established next year. Invest-NL will serve as a flywheel for the continued growth of Life Sciences & Health (LSH) businesses in different phases of development. The SME action plan safeguards and enhances existing stimulation measures for SMEs. Invest-NL and the SME action plan will contribute to a well-conceived funding mix for businesses in the LSH sector. With these two initiatives, the government is realising the ambitions stated in the coalition agreement to strengthen the entrepreneurial climate in the Netherlands.
For more information about the SME action plan consult the official announcement: https://www.rijksoverheid.nl/actueel/nieuws/2018/06/29/200-miljoen-euro-voor-het-mkb
Source: Rijksoverheid and HollandBIO