Communication

Seven years as Director-General Enterprise and Innovation at Ministry of Economic Affairs and Climate Policy
An interview with Bertholt Leeftink

On 18 November 2018, Focco Vijselaar was appointed as the new Director-General Enterprise and Innovation at the Ministry of Economic Affairs and Climate Policy. Exactly seven years ago, Bertholt Leeftink received that same appointment by Ministerial Council. Now we look back with Leeftink at the innovative period that started in 2011 and included the start of the Top Sector policy in 2012.

How it started

"When I started as Director-General, the Dutch economy faced a recession", says Bertholt Leeftink. "We saw economic growth slow down and unemployment rise." It was a difficult period when the first Rutte Cabinet chose to start the Top Sector policy in 2012, as part of the enterprise policy of the then Ministry of Economic Affairs. "A new important task was facilitating excellent science and research in partnership with industry, to bridge the so-called knowledge paradox and boost economic strength."


Looking for collaborations

Now, seven years later, many developments have occurred within the Top Sector policy and the Dutch economy. "The most typical and successful development over time seems to be the formation of several large national public-private consortia focussing on oncology, quantum technology, nanolithography, chemical building blocks and regenerative medicine, for example. Public-private investments have also grown to over 800 million euros. This far exceeds the expectation of at least 200 million euros that the Ministry of Economic Affairs and Climate Policy stated in the beginning."
Bertholt Leeftink: "Overall, I am positively surprised by the power and development of the Top Sector LSH, as evidenced by the biotech startups and scaleups that have developed during the last five years."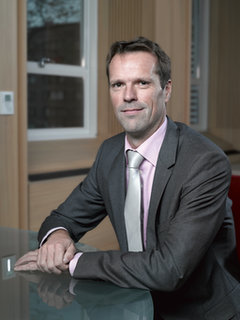 Importance of fundamental research and involving patients

These large public-private consortia show the importance of investments in fundamental research, but also the added value of incorporating the end user in the research and development process. Leeftink adds: "This is something that the Top Sector LSH did right from the start of the Top Sector policy. They addressed the health foundations in the triple helix, resulting in the quadruple helix, consisting of government, knowledge institutions, industry, and patients. Overall, I am positively surprised by the power and development of the Top Sector LSH, as evidenced by the biotech startups and scaleups that have developed during the last five years. That provides great potential for both patients and the Dutch economy."
Focus on societal challenges

Some changes will take place for the Top Sector policy in the upcoming years. Namely, agendas of the Top Sectors will be focused at societal challenges. Consequently, other departments than the Ministry of Economic Affairs and Climate Policy will be more involved in the agenda setting than they used to be. Societal challenges that are globally depicted as significant, like security, energy and sustainability, water and food, and health and care. Leeftink: "These global challenges will bring global markets that will be interesting for Dutch business. The Top Sectors will therefore focus on the societal challenges in their new Knowledge and Innovation Agendas next year."

Call-to-action for the LSH sector

Leeftink would like to end with a call-to-action for the Top Sector LSH: "I hope that the Top Sector LSH can work on our healthcare system and improve the quality of life in a way that it is cost-efficient, accessible and affordable. When we look at the current climate transition and digitalisation, we see that it addresses not only technological adjustments but also social acceptance and behavioural changes. These social innovations, especially in healthcare situations, are important so that people in the sector can adopt new innovations and address the societal challenges at large."