Public-Private partnerships

More Examples of Public-Private Partnerships

Some detailed examples of public-private partnerships of the last period to get inspired by.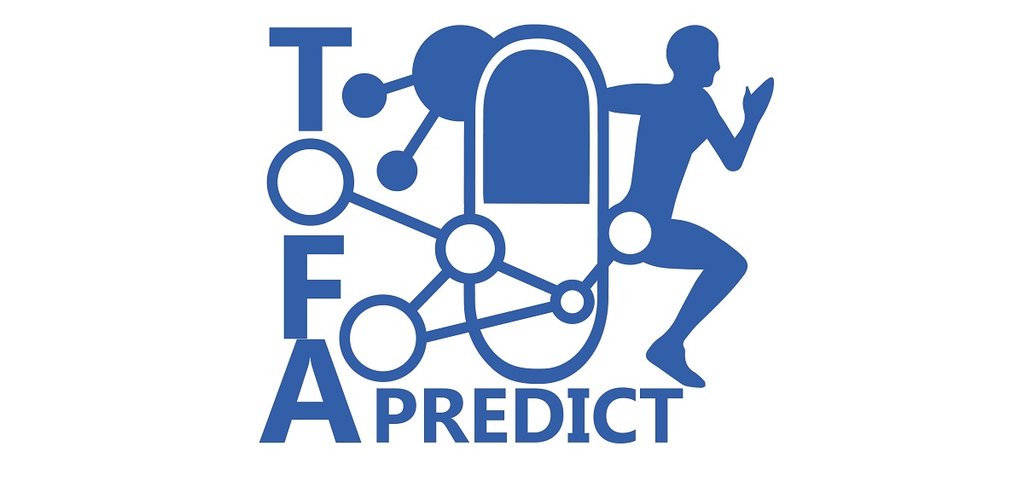 TOFA-Predict in psoriatic arthritis patients

A systems medicine approach to predict therapy response in psoriatic arthritis

A major problem in medicine is the lack of knowledge on what medicine to use. Within TOFA-Predict the partners UMC Utrecht, Pfizer and Olink exploit a novel and unprecedented systems medicine approach to identify molecular fingerprints (biomarkers) that can predict response to therapy in patients with psoriatic arthritis (PsA). In addition, novel fingerprints will be identified that predict disease progression and outcome as well as increase our understanding for disease pathology necessary to develop even more efficient treatments. Early treatment is of paramount in PsA as patients who are left untreated develop irreversible joint damage as well as co-morbidity including cardiovascular disease. More specifically, ~ 30% of the patients has developed joint damage before effective therapy is installed.
In TOFA-predict the reseachers will focus on the identification of molecular fingerprints that predict response to therapy to methotrexate, TNF inhibitors and a novel molecule tofacitinib. To this aim they will perform an ultra-deep molecular profiling using sophisticated omics approaches, various novel ways for imaging and physiological tests which will be integrated by using computational modeling and artificial intelligence.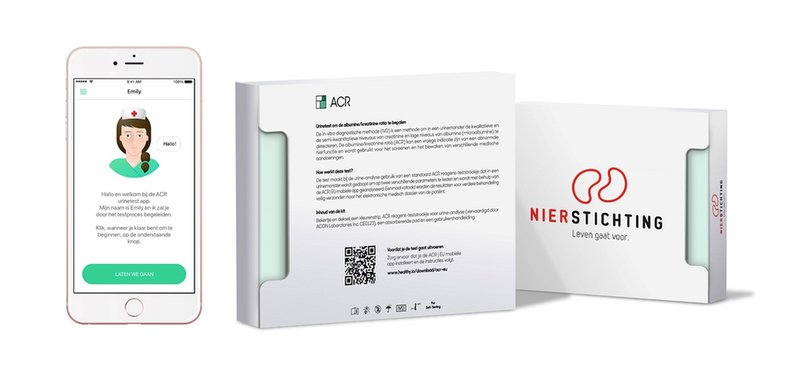 Towards population screening for kidney disease
Towards population screening for urinary protein loss: an implementation study testing two different approaches

This project evaluates an innovative screening technique to screen the general population for urinary protein loss, and to compare the yield of this screening with an existing technique. This project is a collaboration between the Dutch Kidney Foundation, the department of Kidney Diseases of the University Medical Center Groningen, E-Zorg BV (a KPN company), and Healthy.io Ltd (an Israeli e-health company).

Chronic kidney disease is a worldwide major public health problem that is associated with an increased incidence of kidney failure, leading to dialysis or transplantation, and also with an increased incidence of cardiovascular disease. Symptoms of kidney disease become noticeable late, therefore, at that time preventive measures will only have limited efficacy. Loss of protein in urine is an early marker of kidney damage, that is associated with several cardiovascular risk factors, such as high blood pressure, diabetes and high cholesterol. Population screening for urinary protein loss could therefore detect subjects with yet unknown risk factors for kidney and cardiovascular disease, who can benefit of early intervention.
Over 15.000 Dutch individuals will be invited to participate the screening. In this project two different screening approaches will be evaluated: a classic one, in which a urine sample will be collected at home and send to a central laboratory, and an innovative one, by using Healthy.io's test kit and app. This kit consist of a dipstick for urinary protein loss, a urine cup and a patented color board. The app walks users through the test flow step by step. After testing, the app transfers the results to a e-health platform for clinical follow up. In case increased urinary protein loss is found, participants will be invited for an elaborate screening in which risk factors for kidney and cardiovascular disease will be measured.
Deliverables of this project include the evaluation of the yield of two screening techniques in terms of 1) participation rate, 2) usability, 3) number of subjects with increased protein loss with risk factors for chronic kidney and cardiovascular disease progression, and 3) cost-effectiveness. Overall, this project will give more insight in whether population screening for urinary protein loss can be applied in the Netherlands, and if so, which screening technique is the most (cost-)effective to use.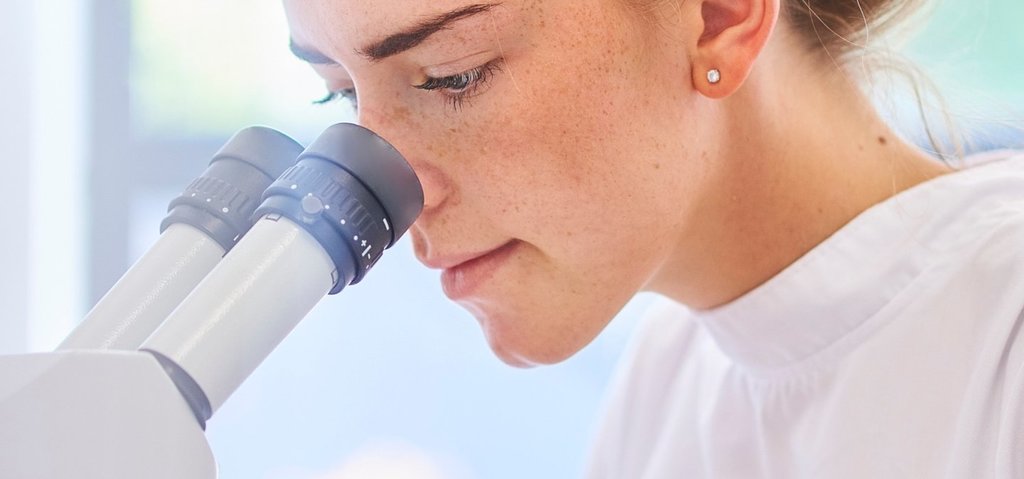 Research pearls presented at final symposium

On 30 November 2018, the Top Sector Life Sciences & Health organised a final symposium for the transition projects completed in 2018, better known as the research pearls. In 2014, the former Technological Top Institutes (TTIs) Center for Translational Molecular Medicine (CTMM) and Biomedical Materials programme (BMM) awarded 5 million euros in funding to these research pearls for the so-called transition period (see background information). During the symposium, the project leaders of the 11 projects presented the results and follow-up activities of their public-private partnership projects. All the projects were successfully completed and have received both national and international follow-up grants.
Some background information about the research pearls

The Dutch Cabinet Rutte 1 decided in 2011 that the FES grants for innovation would no longer be continued and would be incorporated in the new top sector's policy in which public-private partnership would be given shape via the standard knowledge structure. This decision led to the ending of the support of PPPs via the TTIs. The Ministry of Economic Affairs and Climate Policy subsequently made a one-off budget available for the transition period to embed the activities of the TTIs within the standard knowledge infrastructure. This budget (transition funding) was subsequently made available via the Top Sector Life Sciences & Health for 11 pearl projects (7 CTMM and 4 BMM). The pearl projects address research on various diseases ranging from breast cancer or prostate cancer to heart failure and diabetes type II.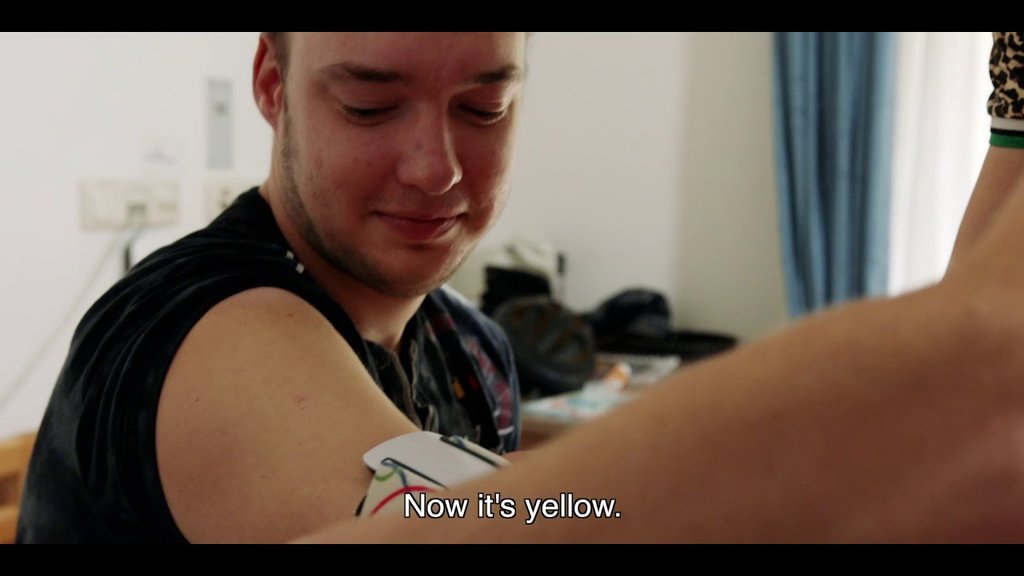 New epilepsy warning device could save thousands of lives

A new high-tech bracelet, developed by scientists from the Netherlands detects 85 percent of all severe night-time epilepsy seizures. That is a much better score than any other technology currently available. The researchers involved think that this bracelet can reduce the worldwide number of unexpected night-time fatalities in epilepsy patients. They published the results of a prospective trial in the scientific journal Neurology.

SUDEP, sudden unexpected death in epilepsy, is a major cause of mortality in epilepsy patients. People with an intellectual disability and severe therapy resistant epilepsy, may even have a 20% lifetime risk of dying from epilepsy. Although there are several techniques for monitoring patients at night, many attacks are still being missed. Consortium researchers have therefore developed a bracelet that recognizes two essential characteristics of severe attacks: an abnormally fast heartbeat, and rhythmic jolting movements. In such cases, the bracelet will send a wireless alert to carers or nurses.
The research team prospectively tested the bracelet, known as Nightwatch, in 28 intellectually handicapped epilepsy patients over an average of 65 nights per patient. The bracelet was restricted to sounding an alarm in the event of a severe seizure. The patients were also filmed to check if there were any false alarms or attacks that the Nightwatch might have missed. This comparison shows that the bracelet detected 85 percent of all serious attacks and 96% of the most severe ones (tonic-clonic seizures), which is a particularly high score.
Watch the video of the TU Eindhoven above to get a better impression of Nightwatch.
About Nightwatch

The Nightwatch was developed by a consortium with the following members: Kempenhaeghe epilepsy centre, Eindhoven University of Technology, the Foundation for Epilepsy Institutions in the Netherlands (SEIN), UMC Utrecht, the Epilepsy Fund, patient representatives and LivAssured. This company has been established to market the Nightwatch and has been involved in the R&D since 2014.
The Nightwatch project was a public-private partnership of the Translational Research Programme of ZonMw in collaboration with the Top Sector Life Sciences & Health.