Xplore US 2017: Your bridge to the US market

Explore. Learn. Scale-up.

How it works

The programme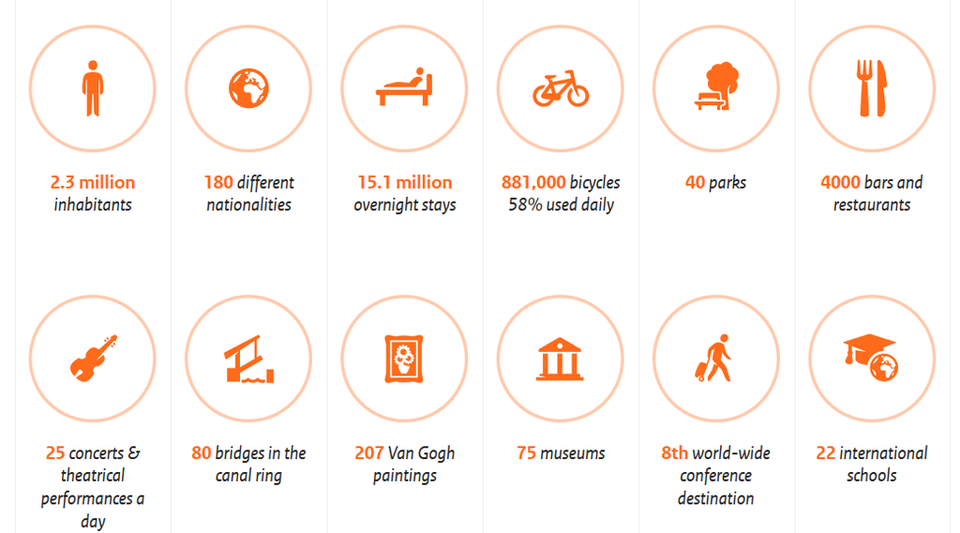 The Dutch bid for European Medicine Agency

The Dutch government proudly proposes the Amsterdam Metropolitan Area as the new home for the European Medicines Agency (EMA), its staff and their families. The Netherlands has structured its bid in a move to safeguard the future of European medicines regulation. It is convinced that this bid accommodates the current needs of EMA and offers a realistic, comprehensive, and reassuring package that will ultimately result in the Netherlands becoming the new home for the Agency.
The four key elements of this bid are:
Continuity
Connectivity
Commitment
Community
Watch the video on the bid for EMA or visit the website on for more information.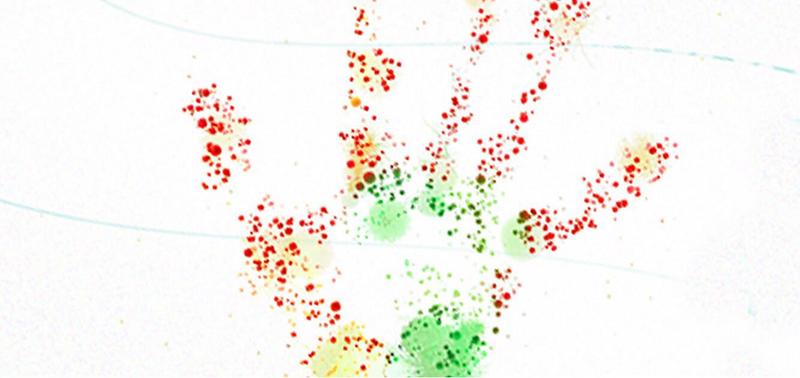 More than EUR 56 million raised to fund initiative to fight antibiotic resistance

A number of countries and foundations pledged EUR 56.5 million to help develop new treatments to fight against antibiotic resistance, during a fundraising event for the Global Antibiotic Research and Development Partnership (GARDP), hosted in Berlin by the German Federal Ministry of Health and the German Federal Ministry of Education and Research. The Netherlands will invest 2 million Euros to develop new treatments to fight antibiotic resistance, this pledge was made by Minister Edith Schippers.

GARDP was established in May 2016 as a not-for-profit research and development initiative by the World Health Organization (WHO) and the Drugs for Neglected Diseases initiative (DNDi). Funding will support GARDP's four programme areas:
Sexually-transmitted Infections: GARDP has developed a roadmap to treat STIs, starting with a focus on gonorrhoea. In July 2017, in its first partnership with a company, GARDP announced its plans to co-develop zoliflodacin, one of the few drugs in the pipeline to treat drug resistant gonorrhoea, in a global Phase III clinical trial. Latest WHO data shows that more than 60% of countries surveyed across the world have reported resistance to the last-line antibiotic.
Antimicrobial Memory Recovery and Exploratory programme: The Memory Recovery programme will engage more than 100 world-class experts in its bid to recoup essential knowledge and lost memory of abandoned antibiotic development projects to help identify new drug opportunities. A digital hub, "REVIVE", will provide a space for experts and new researchers to network and learn.
Neonatal Sepsis: An estimated 214,000 neonatal sepsis deaths each year are believed to result from drug-resistant infections. GARDP will initiate work to develop new treatment regimens for babies with neonatal sepsis.
Paediatric Antibiotic Platform: Currently in development, this programme aims to optimize current treatments and accelerate the development of new antibiotics specifically adapted for children, through an R&D programme which expects to include a network of clinical trials.
While antibiotic drug resistance is a recognized global public health threat, there are not enough new innovative treatments in the clinical pipeline that can overcome increasing resistance. Over the last thirty years, a combination of complex science, diminished return on investment led many companies to abandon their antibiotic development programmes.

Edith Schippers, Minister of Health, Welfare and Sport of The Netherlands, said: "We know that the current business models for the development of new antibiotics do not work. We have to work on new models that result in relevant and affordable products that are used in a responsible way. This is exactly what GARDP will do, and why The Netherlands has supported GARDP from the beginning. It was a good decision from the G20 to lead on this topic and I am more than happy to contribute. Let's hope that others will join soon: it is time to walk the talk."

New step in international collaboration on pharmaceuticals

Belgium, the Netherlands, Luxembourg and Austria are starting a joint project on Horizon Scanning in the pharmaceutical sector. During this project potentially important pharmaceutical innovations are being mapped prior to their market launch. The structural collection and analysis of information from, for example, research and literature gives a better idea of the expected costs, number of patients and indication of expansions. This makes it possible to take policy decisions in advance or to prepare (joint) pricing negotiations. In the BeNeLuxA context, collaborations on this subject have already been experimented with. Although Horizon Scanning is complex, it also provides other countries with valuable information. Consequently the joint venture is inviting other countries to collaborate in this field.

Also on behalf of the Dutch Minister for Health Welfare and Sport, Edith Schippers, the Belgian Minister for Social Affairs and Health, Maggie De Block, addressed interested countries during a meeting on 27 June 2017.
On behalf of her colleagues from the joint BeNeLuxA venture, De Block said: "The better we are prepared for their arrival, the sooner we can provide our patients with important innovative treatments. In an international sector par excellence such as the pharmaceutical industry, it is important that we join forces for this exercise. That is why we are launching the 'Horizon Scanning System' within the BeNeLuxA Collaboration and we are also invite other countries to affiliate."
Minister Schippers: "Our first experiments with Horizon Scanning gave us a lot of valuable information to better deal with new pharmaceuticals. That is why I believe international collaboration in this field is important, as it improves the information. With that information we stand stronger: for example, when healthcare providers purchase pharmaceuticals or when determining which pharmaceuticals we want to start a joint prize negotiation on."
Source: Government of the Netherlands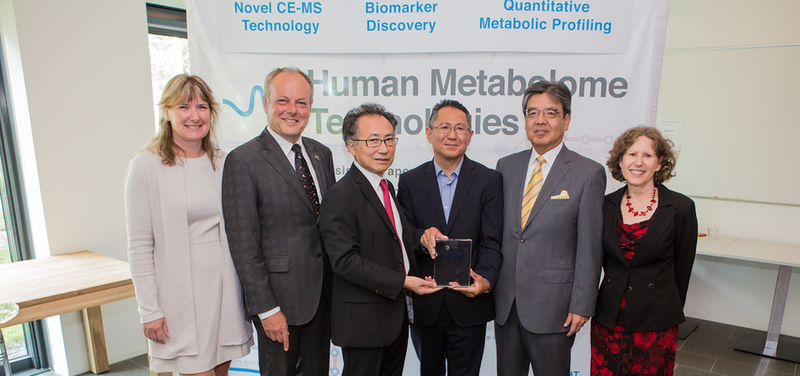 Human Metabolome Technologies chose Leiden for its European office

Japanese firm Human Metabolome Technologies (HMT) has chosen Leiden for its European office and started operations July 1st 2017 at the Leiden Bio Science Park. This biotechnology company develops capillary electrophoresis mass spectrometry (CE-MS) based metabolomics technologies and solutions to drive drug discovery, diagnosis, and food production. At the opening ceremony HMT's CEO Mr. Ryuji Kanno and Managing Director Mr. Tsutomu Hoshiba were presented a special plaque from Mayor Henri Lenferink to mark the occasion. The Ambassador of Japan, Mr. Hiroshi Inomata also gave a brief speech during the official opening ceremony.

Hotspot for life sciences

Human Metabolome Technologies (HMT) has selected Leiden for three distinct reasons. First of all, the Netherlands has a strategic location in the centre of Europe which gives HMT a logistical advantage when receiving samples from clients in Europe, Africa and the Middle East. Additionally, the Leiden Bio Science Park which includes the Leiden University, the Leiden University Medical Centre and the dynamic cluster of pharmaceutical and biotech companies make up a great transitional research environment in which HMT can thrive.
Lastly but also important for the company and their Japanese culture, Leiden is the location where Philipp Franz von Siebold settled after leaving Japan. He was the first European physician to introduce Western medicine to Japan during the Sakoku era. This was an era of national isolation so the Japanese have a great admiration for Dr. Siebold and his work.
Tsutomu Hoshiba: "InnovationQuarter and NFIA have provided excellent support for the setup of our European office in beautiful and friendly Leiden. Their timely and pinpoint guidance made for an easy entry and now we are ready for business. Because of the InnovationQuarter staff diligence, our success is almost guaranteed."

Metabolomic analysis

Human Metabolome Technologies (HMT) was founded in 2003 using a unique technology for metabolomic analysis. In 2013, HMT established their first overseas office in Boston, MA where they have expanded their business to around 100 projects in North America. HMT's primary business aims to provide complete solutions for metabolome analysis in drug design, diagnostic technology, and food production, using a wide range of targets including human and animal samples. HMT is now ready to build on this success by opening this new office in the Netherlands so they can expand their reach and provide services to the European research community.

Established in Leiden

InnovationQuarter, the Leiden Bio Science Park foundation and the Netherlands Foreign Investment Agency (NFIA) offices in Boston, Japan and The Hague have provided information and assistance in setting up the office in Leiden and introductions in to the Life Science & Health business network in the region.

"We are delighted with the establishment of HMT's European office in our region," says Chris van Voorden, Director Foreign Investments at InnovationQuarter.

International attention to the Dutch health care system, policy and management positively affects universities

An interview with Prof. Joris van de Klundert (iBMG) on the international activities

In The Netherlands we enjoy a progressive health care system which provides us with high quality care. Obviously designed in a very Dutch manner and thus deeply anchored within public organisations. This has resulted in international admiration and enthusiasm, however due to the method of financing many Dutch public organisations have no urge to be active on a global scale. Their funding is intended for domestic business, which makes the export of knowledge and expertise very difficult.

On the contrary, universities often do have a business model which makes it easier to interact on cross border opportunities. One of which is the Institute of Health Policy & Management (iBMG), Erasmus University Rotterdam, which is closely linked with the Erasmus Medical Centre. iBMG is involved in national and international research in the fields of health policy and management and covers a wide variety of disciplines, ranging from health economics to social medical sciences, health law goverance, and management. It offers a wide range of English spoken education programmes, among which 4 full time Master of Science programmes, an MBA, and a PhD programme. Altogether it hosts over 400 graduate students.
TFHC Partner since 2014 Prof. Joris van de Klundert (Chair Department Management & Organisation of Health Services at iBMG) elaborates: "The international attention to the Dutch health care system, policy and management provides strategic opportunities for universities. Also, as universities increasingly position their education and research internationally and research funding is also increasingly international."
Equipped with a global view iBMG came into contact with the Task Force Health Care (TFHC) by joining one of their trade missions. Prof. Van de Klundert: "TFHC trade missions are a perfect way to maintain and strengthen our current international partnerships. In just one week you will meet a high number of relevant professionals and organisations. Furthermore, they are also suitable to explore new markets. For example, we recently (Nov. 2016) travelled to Colombia under the guidance of the TFHC. We met potential academic and governmental partners and are now starting up in Latin America. As a direct result of the mission, we have now a pilot project for capacity building in integrated rural care in Colombia."

On the other side of the globe, in China, iBMG has several projects running. Due to Chinese healthcare policy reforms the growing prosperity among the middle class increases the demand for care and recent reforms of the health insurance system provided improved access. However, the large differences between urban and rural areas still form a striking and painful contrast. As a result, the World Bank and the British Department for International Development (DFID) provided a contribution of $ 60M for improving rural health care in the so-called China Rural Health Care Program (CRHC). In 2013, iBMG was approached by the World Bank to execute an independent international evaluation in the field of the implementation of clinical pathways, the integration of first and second-line, and the manner in which performance-based evaluation is implemented. iBMG's participation embodied a pilot of 24 million people.
Prof. Van de Klundert: "Our two-year contribution to this project has been rated as very successful and as a result, we are launching a spin-off project upcoming summer, which does not only include evaluation but will also include our involvement in the design of the interventions and the research. We are very delighted with this result. In general, as a progressive organisation we can serve an important role in the international exchange of Dutch knowledge and expertise. And I sincerely hope that we, together with other Dutch organisations, find new ways to share the wonderful elements of the Dutch healthcare system worldwide."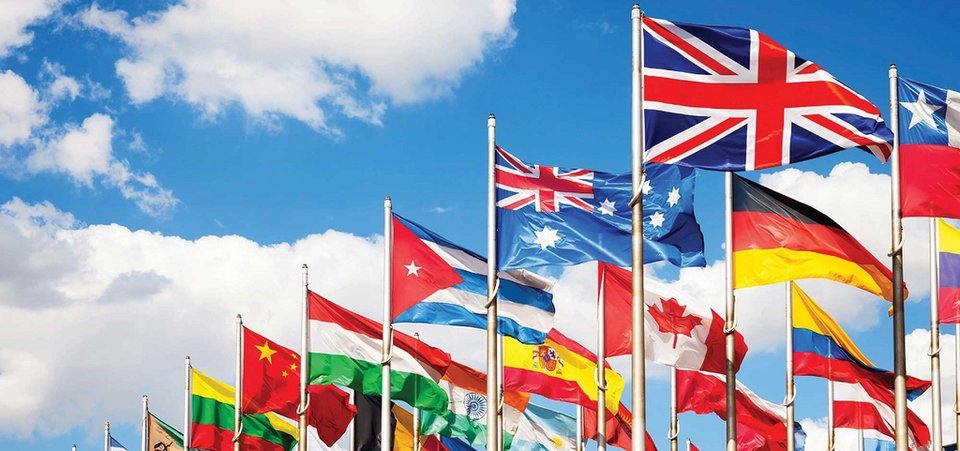 International visitors programme around World of Health Care
70+ high-level international decision-makers in health will visit the Netherlands from 26-29 September

The International Visitors Programme allows decision-makers in healthcare to visit and share knowledge with health stakeholders in the Netherlands. Visitors enjoy the opportunity to meet fellow professionals who share the same passion and face similar challenges in healthcare. They can compare policies and procedures, structures, solutions and opportunities for partnerships to foster improvement. Currently, more than 70 high-level international decision-makers have joined the programme.

Why have more than 70 decision-makers already joined?

They will gain increased knowledge of the Dutch worldwide renowned health system and related healthcare solutions. Special attention will be given to three tracks in which the Netherlands plays a pivotal role internationally: hospital build, eHealth and elderly care.
The programme is from 26-29 September and includes the World of Health Care where the decision-makers in healthcare will share knowledge with health stakeholders in the Netherlands. Visitors will enjoy the opportunity to meet fellow professionals who share the same passion and face similar challenges in healthcare. They can compare policies and procedures, structures, solutions and opportunities for partnerships to foster improvement.
Both TFHC and Health~Holland are pleased to inform you that WoHC will welcome multiple international healthcare delegations: China, Germany, Kenya, Poland, South Africa, United Arab Emirates, United States, and several individual high-level international visitors from other countries!
For more information and the complete list of our international guests visit www.wohc.nl.
See the website for more information on the International Visitors programme.