Access to funding

More Funding Opportunities
Read about the opportunities for entrepreneurs or scientists in their search for funding or support.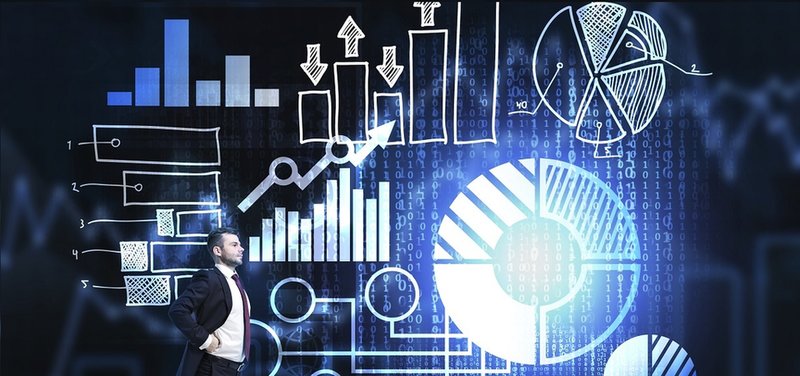 LifeSciences@Work Value Centre expands

More Value Vouchers available and BiotechPartners launched

As part of the Top Sector LSH valorisation programme the LifeSciences@Work Value Centre is expanding its field. Read more in the two latest developments of the Value Centre.

BiotechPartners:
connecting innovators with industry



After ten years of the successful innovation network MedtechPartners, the concept has been translated from medtech to biotech. This includes the organisation of BiotechMeetings, where entrepreneurs and potential partners from industry are matched. How? The entrepreneurs end their pitches with specific challenges to which the audience can directly reply. The ultimate goal of these meetings? To improve the connectivity between innovators and the industry, but also to give entrepreneurs the chance to ask for help in an informal setting. The result is a biotech innovation boost!

In June, the first BiotechMeeting try-out took place. Three great ideas where pitched: exciting new biomolecule transduction methods (Marco de Boer from NTrans Technologies), new ways to solubilise drugs (Niall Hodgins from SeraNovo) and innovative ways of creating the 21st century's first new antibiotic (Andreas Bastian from AGILeBiotics). The result? All three entrepreneurs were matched with multiple partners that want to support and help them with their questions and problems, a successful day to say the least!
The next BiotechMeeting is on 10 October at Pivot Park. Are you interested in this meeting? Please contact info@medtechpartners.nl for the latest information.


Value Vouchers: the next step for your start-up

To follow-up initiated matches between start-ups and partners, the Value Centre provides so-called Value Vouchers. By offering a Value Voucher of € 10,000 (Dutch VAT included) a start-up can hire a specialist organisation that can help to solve specific questions. For example: What is a health technology assessment and how can I use this? Which aspects are relevant for the certification of my product? As a participant you are asked to fund 50% of this voucher. At every Medtech or BiotechMeeting at least one value voucher is granted to valorise the match that has been made during the meeting.
The Value Centre is the third stage of the valorisation programme of the Top Sector Life Sciences & Health: LifeSciences@Work, and is executed in close collaboration with MedtechPartners. Want to know more about the first and second stage? Please visit the website of LS@W.

New call TTW for public and private organisations

New Perspectief round

NWO Domain Applied and Engineering Sciences (AES, formerly STW Technology Foundation) is looking for new research themes for Perspectief for the top sectors. A new round of funding instrument Perspectief will open 2 October 2017. Researchers can then submit a research idea that contrib utes to solving an innovation issue in collaboration with private parties.


Large scale approach

True innovation often requires a large-scale approach. In order to achieve an innovative breakthrough, you need to set up new lines of research, transcend old networks and create a close collaboration between scientists and industry. For this purpose, Perspectief has been established. With Perspectief funding, researchers can set up an extensive scientific programme of interrelated projects, in which various fields meet and researchers, private parties and end users of the new technology actively participate.
Fore more information about the Perspective Call please visit the TTW website.

Win the Pivot Park Valorisation Award

Are you at the base of the next breakthrough in the treatment of cancer? Pivot Park challenges you to think about how you would like to valorise your idea! Which steps would you like to take in valorisation of your innovation? What are the challenges?


Present your idea to a group of both scientific and entrepreneurial experts and get the chance to present during the Pivot Oncology Conference (November 21st). The idea that has the best potential for valorisation will win:

Membership of the Pivot Park Community and direct access to an incredible amount of expertise on pharmaceutical research & development and entrepreneurship
500,- euros
A mini-break in Oss
In case you would like to participate Pivot Park asks you to send in an abstract (1/2 A4 maximum) containing the elements:
What's your idea?
How would you like to valorise this?
Submit your abstract via communications@pivotpark.com before October 15th.

For the latest information please visit Pivot Park.
Finding the right funding just became easier

Finding suitable funding opportunities for your life sciences research or your biotech company isn't always easy. The subsidy and fiscal landscape is complex and ever-changing. Therefore, HollandBIO and ttopstart established in 2015 the Life Sciences Funding Database (LSFD), aiming to show entrepreneurs and academia the ropes in identifying funding opportunities. The database celebrates its second anniversary with an upgrade, simplifying the search even more.


You asked, we listened!

The launch of the database was welcomed with great enthusiasm. But, visiting the LSFD could be a bit intimidating in the past. Upon arrival, visitors were faced with an immense list of grants and it was not easy to understand all the filters at first sight. After evaluating the original database, we tried to make it more user-friendly.


What's new?

You start with the Easy search wizard, where you will be asked a couple of simple questions about who you are and what type of funding is relevant for you. After answering, you will see a selection of grants that could be interesting for you. If you prefer an overview of all available grants, you can also skip this first step.
The Advanced Search can be used to further filter the opportunities. For example, you can decide to check grants with deadlines within a specific period of time, or search for a specific grant provider. You can also use the search bar to type keywords and find related grants.
Another new feature is the Download function. After selecting one or multiple entries, you are given the option at the top of the page to download this information. Leave in your email address and we will send you a convenient PDF file with the information about the grant or grants you chose.

Stay up-to-date with the latest grant opportunities

A LinkedIn group is created where new and highlighted funding opportunities are posted. By joining it, you will receive this information conveniently, in your LinkedIn feed. Click here to join.

ttopstart and HollandBIO are currently working on a monthly life sciences funding newsletter. In this newsletter, you will find the latest news and funding opportunities, as well as resources to help you in your grant applications. You can subscribe to this newsletter by filling in your details here.

LSFD is established by HollandBIO and ttopstart and is powered by Health~Holland.