Access to funding

More Funding Opportunities
Read on the opportunities for entrepreneurs or scientists in their search for funding or support.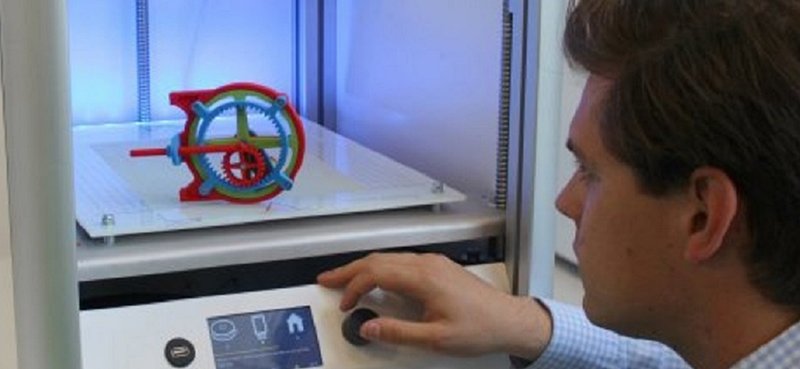 Advanced notice of MIT scheme application dates in 2017

Innovative small- and medium-sized enterprises can once again apply for grants this spring through the SME Innovation Incentive Scheme for Regions and Top Sectors (MIT scheme). Grants provided through the scheme may be used for the following: knowledge vouchers, innovation consultancy projects, feasibility projects and R&D joint ventures.

Collectively, the Ministry of Economic Affairs and regions provide the budget (expected 55 million euros) for the MIT arrangement 2017. The exact budget, structure of this year's grant scheme and the amounts available per component will be announced later this month. The application date windows are as follows (subject to the publication of the MIT scheme, provisionally in mid-March):


Knowledge vouchers

An SME entrepreneur can present a knowledge voucher to a centre of expertise for a scientific inquiry into a research question. Applications will be processed in order of receipt. Application window: 11 April to 7 September 2017.


Innovation consultancy projects

For obtaining advice and recommendations on innovation from a centre of expertise or independent consultancy. This may involve finding the answer to a research question or addressing a request for advice. Applications will be processed in order of receipt. Application window: 11 April to 7 September 2017.


Feasibility projects

For identifying the technical and financial risks potentially involved in a proposed innovation project. This year funding budget per project is Applications will be processed in order of receipt. Application window: 11 April to 7 September 2017.


R&D joint venture

For working with at least one other SME to innovate or develop a product, production process or service. Application window: 3 July to 7 September 2017. The structure is a call for tenders.


Any questions?

If you have questions, are looking for partners, or if you would like advice on your ideas for an innovative project, please call Customer Contact Centre of the Netherlands Enterprise Agency: 088 042 42 42.
The Netherlands Enterprise Agency will soon be updating the information on the MIT scheme on their website with details about the scheme in 2017, and the one-stop MIT assistance page will also soon be up and running. This page will help entrepreneurs find their way when it comes to submitting applications in their own region or to national agencies.


Kick-off of public private partnership project of Dutch Burns Foundation

A project on factors for regeneration of skin appendages


After healing of deep burn wounds, scars can be functionally and aesthetically problematic. Besides differences in tissue architecture, scars lack essential skin parts, called appendages. Appendages include sweat glands, sebaceous glands and hair follicles. Appendages have different functions: they are involved in sensual activity and thermoregulation. In addition, they keep the skin pliable and moist and are important in preventing bacteria and fungi from invading the body. They are also known to be important in wound healing. To investigate which factors are necessary to regenerate skin appendages, a unique cooperation between science institutes and a private partner has been set-up: the Association of Dutch Burn Centres, Leiden University Medical Center and the Hair Science Institute BV will work together to make the regeneration of skin appendages after burn injuries possible. The project is partly funded by the Dutch Burns Foundation by means of a PPP Allowance from the Top Sector Life Sciences & Health.
To improve the quality of wound healing, we have developed different products that are currently used as skin substitutes in the clinic. Although these skin substitutes improve wound healing and diminish scar formation, the regeneration of appendages has not been accomplished yet. This is possibly because the cells that form these appendages do not find the proper environment. It is known that cells respond to their environment, and changes in the natural environment of these cells affects the healing or regenerative potential. There are indications that a proper 3D-environment and the presence of specific factors in biomaterials are important for appendage regeneration. On Wednesday March 8 2017 this PPP project had its kick-off meeting in Beverwijk.

22 projects for Translational Research Call

Jointly ten health foundations, ZonMw, and Top Sector Life Sciences & Health (LSH) have granted 22 projects within the Translational Research Call. The involved organisations joined forces on participation of patients and industry in research & development. It seems to be of great importance, because it often leads to a goal oriented approach and focus on implementation of research results. With this in mind the collaboration on the joined call started in the beginning of 2016.

From research to clinical application

The call focusses on translational research that translates results of fundamental scientific research into application in the clinic. Without translational research, medical inventions may not sufficiently reach the patients. In addition, translational research contributes to highly qualified prevention and healthcare. The collaborating parties highlight the necessity to provide promising treatment methods for patients. So by joining forces the available resources for this kind of research are amplified and used mo re efficiently.


Granted projects by Health~Holland

Of total 22 granted projects, nine projects involve a collaboration between a research organisaties and at least one company. These nine projects are co-financed by Health~Holland and will be monitored by ZonMw and a representative from Health~Holland, the executive office of the Top Sector Life Sciences & Health.
Get an overview of the projects per participating health foundation in the graph below.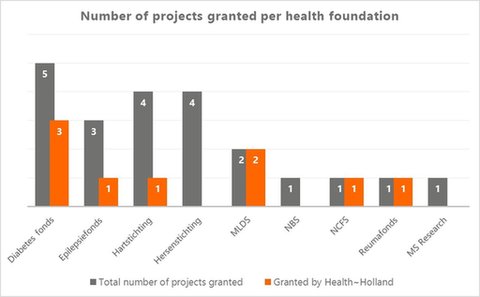 Visit the ZonMw website for more information of the granted projects and subjects (Dutch).

20 million euros as start impulse for Dutch National Research Agenda

The Ministry of Education, Culture and Science is making 20 million euros available for the Dutch National Research Agenda. This first amount will serve as a so-called start impulse for the execution of three themes in the areas of resilient society, digitalisation, and contribution of knowledge from natural science to innovation. The Knowledge Coalition handed the 'Portfolio for research and innovation' to the Minister of Economic Affairs and the Minister of Education, Culture and Science in the autumn of 2016.

In total, the Ministry will make 32 million euros available at this point; 20 million for the Research Agenda, 10 million for development of talent and valorisation, and 2 million to obtain maximum synergy between the knowledge agendas of the ministries and the Dutch National Research Agenda.
As a partner within the Knowledge Coalition, NWO will be responsible for the execution of the start impulse. The goal of the extra 10 million euros is to create 100 new professorships for women and broad valorisation through the Industrial Doctorates programme.
Additionally, Top Sector Life Sciences & Health will invest in new public-private partnerships that match the LSH areas mentioned in the Dutch National Research Agenda.
Find the research agenda on the website.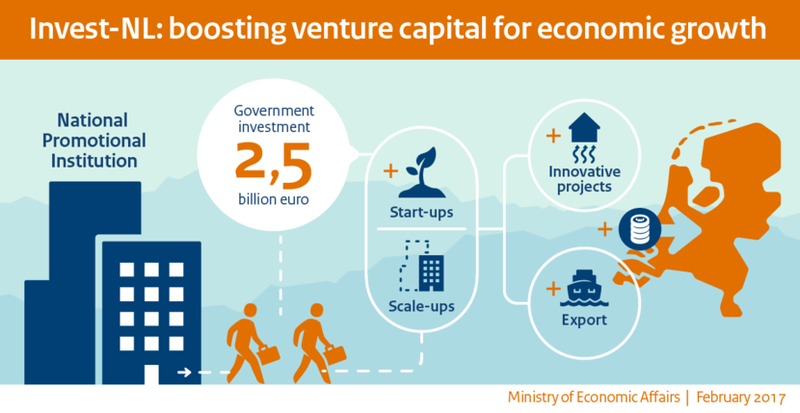 Cabinet draws out investments by establishing Invest-NL

The Dutch cabinet intends to encourage investments in sectors where the Netherlands has not yet seized all opportunities. To this end the investment institution Invest-NL is established, with €2.5 billion in capital. Invest-NL offers a single contact centre for entrepreneurs seeking risk capital, guarantees, export credit insurance and international finance programmes. In addition, Invest-NL will develop and, where necessary, co-finance major public projects at home and abroad. With this measure the Netherlands follows in the footsteps of other EU countries with similar investment institutions.

This was declared in a letter to the Lower House on Friday by Ministers Kamp (Economic Affairs), Dijsselbloem (Finance) and Ploumen (Foreign Trade and Development Cooperation).
Minister Kamp: 'Invest-NL is important to Dutch entrepreneurs and businesses. It will facilitate project finance, enable entrepreneurs to receive a guarantee offering investment security, and help businesses to get hold of export credit insurance. By combining these services within a single contact centre, we are offering increased clarity and convenience to entrepreneurs.' The Minister continues: 'Invest-NL also provides additional venture capital and improved access to European financing for starting and expanding businesses. Thanks to Invest-NL there will soon be more money to help more entrepreneurs achieve more.'
Minister Dijsselbloem: 'The Netherlands has overcome a serious economic crisis. This year economic growth will exceed 2 per cent and the budget balance is expected to be restored. It is now paramount to build on this development through sufficient investments in order to consolidate our economy and realise the transition to a sustainable economy. Invest-NL will be of great assistance in this process. This investment bank will enable us to draw out investments in sectors where the Dutch government and Dutch businesses have not yet seized all opportunities.'
Minister Ploumen: 'Huge investments are required in the coming years in order to achieve international climate and development goals. Dutch businesses possess the knowledge and expertise required to assist other countries in this transition. Yet all too often they fail to obtain financing for promising foreign projects, especially in developing countries. With the aid of Invest-NL we will help businesses develop the right projects and attract funds. This will ensure that we create more jobs at home and encourage more sustainable development abroad.'
Up to this point many businesses and projects struggle to acquire financing due to uncertainty about the trade-off between risk and return or the long, uncertain payback periods of investments. Invest-NL will remedy this through a combination of existing financing instruments and a €2.5 billion capital contribution. This will also provide leverage, in the form of increased financing from institutional investors and European funds and programmes.
Invest-NL will first and foremost play a role in high-risk activities within various transition areas. Examples include energy (such as geothermal energy and charging points for electric cars), greening, mobility, food and the digitisation of industry. Public sectors such as health care, security and education also come within the purview of Invest-NL.
The institution will also assist start-ups and scale-ups: innovative businesses that are still setting up or have just begun expanding their activities and require capital for further growth. Invest-NL is able to supply venture capital, for instance by acquiring an interest in a fund with investments in such businesses. Direct participation in expanding businesses is also an option for Invest-NL.
A third activity of Invest-NL is to support the international operations of Dutch businesses when it comes to export and foreign investments, especially by contributing solutions to global issues. To this end the Netherlands Development Finance Company (FMO) will enter into a joint venture with Invest-NL. Export credit insurer Atradius Dutch State Business will also associate with Invest-NL.
Invest-NL supplements the activities of banks and pension funds and can provide risk capital to enterprises if necessary. Invest-NL is to be a state-owned enterprise under private law. The State will be the sole shareholder, contributing annual capital into Invest-NL up to an amount of €2.5 billion from 2017 onwards. The cabinet will flesh out the proposal for Invest-NL in the next few months and intends to have the institution operational by the beginning of 2018. The proposed establishment of Invest-NL satisfies a commitment entered into by the cabinet on Budget Day.

Source: Government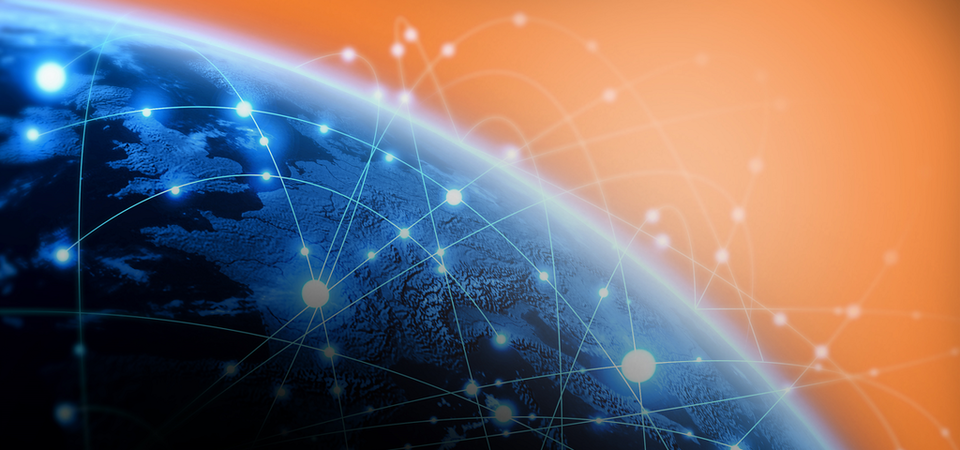 HHINT Kickstarter for Public-Private Partnerships

Call for proposals for the Health~Holland International Kickstarter for public-private partnerships


The Dutch have a long tradition of investing in international cooperation. Investing in an international network can provide a significant acceleration of research and development (R&D). Sharing knowledge between international partners helps to better identify the end users and supports valorisation and export. In addition, international cooperation may be the first step for foreign organisations to invest and settle in the Netherlands. Therefore, internationalisation is one of the focus points of Top Sector Life Sciences & Health (LSH).

The Top Sector LSH wants to stimulate international, public-private partnerships (PPP). Current financial instruments for cooperation outside Europe are limited. To facilitate the first steps to R&D cooperation worldwide, the Top Sector LSH established the programme 'Health~Holland International (HHINT) Kickstarter for public-private partnership'. This programme is realised by the Top Consortium Knowledge & Innovation (TKI) office of the Top Sector LSH: TKI-LSH.
With the HHINT Kickstarter, companies and recognised knowledge institutions are invited to apply for financial support (PPP Allowance) to get off to a flying start to establish a long lasting foreign public-private partnership in R&D. This PPP Allowance serves as a first driver in international R&D cooperation between the parties. This programme falls within the framework of the PPP Allowance Regulation of the Dutch Ministry of Economic Affairs.
Fore more information on the call please visit the Health~Holland website or contact the office via TKI@health-holland.com.