PatientTOP 'The end user in charge of innovation in healthcare'

At 11 April, Zorg voor Innoveren, Zorginnovatie.nl, and Top Sector Life Sciences & Health (LSH) are jointly organising the PatientTOP. With this meeting we want to address the importance of patient-included innovation, while providing practical tools for both care innovators and patients. During this meeting we will bring together innovators, patients, healthcare providers, research institutes and industry to strengthen the role of patients.

Both give and take
Under the inspiring leadership of moderator Johan Melse, the dynamic afternoon programme will ask the participants to both give and take information. There will be a kick off with the inspiring story of Margriet Crezee. Crezee is project manager of 'All of Me', an initiative of ten patient organisations and has her own experiences with the role of patient. All of Me is an online platform where young people with chronic conditions share experiences and information and find mutual support. Together with an actively involved person, Creeze will share her experiences with us.
The kick off will be followed by a wide variety of sessions and speakers from the perspective of the patient, caregiver, and innovator. Among others speakers who will contribute to the sessions are:
Sytske van Burggen and Karin Busch on behalf of Protocol Los. With the title 'Every patient their own plan' five general practitioners are given the opportunity to let go of the integrated care protocols for diabetes and implement a self-management intervention of choice instead. The aim is to encourage patients themselves to take control of their care.
Maartje Geerts of Bol.com. Since 2016 Bol.com has incorporated a home care shop in their website. During this session the participants can learn more about how to involve end users in the determination of your offer.
Marieke Veldema, an expert involved in the creation of the organisation 'Better after breast cancer'. A co-creation, composed with the help and insights of women who have gone through the same process.
Chandra Verstappen of Pharos, a centre with expertise in health inequalities, that shares lessons and tools on how we can involve people with low health literacy in the development of healthcare innovations.
Sharing
The open space session offers participants the opportunity to share an experience, a lesson, a problem or a frustration. By jointly reflecting on the problems good ideas can emerge within a short time period.
Publications
The lessons learned, experiences, but also the issues that come up during the sessions provide input for the participants. The input from the PatientTOP will be bundled and widely available via the knowledge base at Zorgvoorinnoveren.nl.
Programme
13.30 - 13.35 hours: Welcome by Johan Melse
13.35 - 13.50 hours: Inspiring kick off by Margriet Crezee (All of Me)
14.00 - 14.45 hours: Open space by Johan Melse
14.45 - 15.30 hours: Session 1
15.30 - 15.45 hours: Short break
15.45 - 16.30 hours: Session 2
16.30 - 17.00 hours: Wrap up and preview with programme director Innovation & Healthcare improvement of the Ministry of Health, Welfare and Sport.
17.00 - 18.00 hours: Drinks and networking.
For more information or registration please visit the Zorg voor Innoveren website.

Connecting Health IT (ConhIT)

From 24 - 26 April, Task Force Health Care (TFHC), in cooperation with the Netherlands Business Support Office (NBSO) Stuttgart and the East Netherlands Development Agency, organises a visitor programme to and during the ConhIT trade fair and congress in Berlin. The ConhIT is the most prominent eHealth and health IT event in Europe.

eHealth Opportunities in Germany
With more than 80 million inhabitants, Germany is the largest healthcare market in the European Union. Ideally located to the east of the Netherlands, it is no surprise that Germany is the number one export destination for Dutch businesses and a great market for companies to start their export activities as well as to further build on already existing activities.
Germany shares a number of health challenges with The Netherlands, namely: an ageing population, rising costs of healthcare and a need to quickly and securely share medical information between healthcare providers and patient. As Germany is a large country, eHealth solutions also provide a possible answer to healthcare delivery in rural and structurally weak areas.
In terms of eHealth, Germany has long been hesitant towards eHealth solutions from a privacy point of view. However, since the eHealth Law was passed at the end of 2015, which has gone into effect January 1st, 2016, digitisation of the healthcare system has been a priority for German politicians and the healthcare sector alike. These trends and developments make the German market highly interesting for Dutch smart and innovative eHealth solutions.
What to expect?
This visitor programme will give you a great insight in the German eHealth market in a short period of time and will bring you in contact with relevant partners. The programme will consist of the following segments (still subject to change):
Visit to the ConhIT Trade Fair & Congress, Europe's most prominent Health IT event.
Individual matchmaking with relevant parties facilitated by the Enterprise Europe Network.
Collective visits to relevant organisations in- and around Berlin.
Pitch event during which Dutch & German businesses can pitch their products.
Network receptions to informally network with relevant parties.
Länder panel whereby the Dutch delegation will be officially introduced at the ConhIT.
Knowledge sharing and networking with other members from the Dutch delegation.
Support from the TFHC (sector specialist) and the NBSO Stuttgart (Germany specialist).
Target audience for this programme
Businesses and knowledge institutes active in the Healthcare sector, especially (but not exclusively) those focusing on the following areas of expertise:
eHealth: Smart solutions to use health resources such as information, finance and medicines better and more efficiently. Services and technology to enable remote patient monitoring; better dissemination of information and improved access to health services, remote consultations and telemedicine.
Mobility & Vitality: Smart products and services designed to stimulate, enable and facilitate disable, less abled and vital citizens to be and stay active and mobile participants/ contributors in society.
Please visit the Health~Holland website for more information.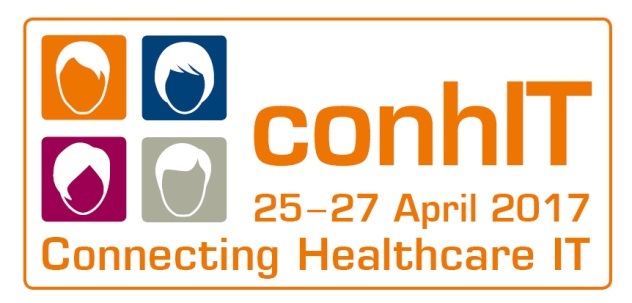 Joint visit Brazil - The Netherlands guest country at the Hospitalar

Brazil, with its 205 million inhabitants, is the largest healthcare market in Latin America, the third largest private healthcare market worldwide and the 7th largest economy in the world. The country is also experiencing major societal challenges such as a rapidly ageing society, an increase in chronic and lifestyle diseases, and an adaptation of the health system to secure a sustainable financial future.

In the innovative state of São Paulo, there are high-quality private and public hospitals such as the Albert Einstein Hospital and Hospital das Clinicas (HC). Furthermore, 38% of all LSH companies are located in this region. Due to a recent change in the law there is a noticeable increase in (foreign) private investment in hospitals. Additionally, the home care sector is expected to grow due to healthcare reforms. Brazil looks with admiration at Dutch innovative solutions, which were established through our public-private partnerships. The Netherlands will therefore be guest country at the Hospitalar 2017. As the key event for the healthcare sector in the Americas, and entry point for the South American market, Hospitalar is ideal for launches, product innovations, as well as solutions and services for hospitals, laboratories, pharmacies, clinics and medical centres. The event attracts 90,000 professional delegates from the healthcare industry, with decision makers and influencers representing 58% of that figure.
From 15 to 20 May, the Task Force Health Care in cooperation with the Dutch consulate-general of São Paulo, the Netherlands Enterprise Agency, the Ministry of Health, Welfare & Sport, the Ministry of Foreign Affairs, the Ministry of Education, Culture and Science, the Ministry of Economic Affairs, and Health~Holland will organise a trade mission to Brazil including a Holland Pavilion at the Hospitalar Trade fair.
Please visit the website of the Task Force Health Care for more information.


Third Health~Holland Regional meeting

Let's meet and see how to collaborate on national level!


The annual Health~Holland Regional Meeting will be organised on 31 May in Utrecht. Regional organisations, industry associations and Top Sector LSH will come together and join forces to realise a further elaboration of our national and international ambitions. During this third edition we want to strengthen the collaboration between the regions and the Top Sector LSH.
If you are interested in joining the meeting then please save the date and contact Naomi Vorstermans of Top Sector LSH for more information.