Foreword of Len de Jong

"Coming together is a beginning. Keeping together is progress. Working together is success," by Henry Ford.

The Netherlands has a strong position in the global Life Sciences & Health (LSH) sector. Excellent and accessible nationwide infrastructure of knowledge, a long-standing tradition of public-private partnerships and a multidisciplinary approach with a strong focus on the end user make the Dutch LSH sector distinctive on a global scale.
In 2016, the Dutch Top Sector LSH was active and present in a large number of countries by means of health, starter and economic missions, international exhibitions, market studies, incoming visits and seminars. We have therefore created a strong Health~Holland branding to make ourselves better known and recognisable throughout the world. In this edition there will be a special focus on this updated Health~Holland branding.

Last year the Top Sector LSH became part of some remarkable missions with our Royal Couple to Australia and New Zealand, Germany, with our Prime Minister to Indonesia and with the Dutch Ministry of Health, Welfare and Sport to Colombia and China, just to name a few. Apart from these high-level missions, numerous healthcare missions and Holland Pavilions were also organised in China, India, Iran, Kenya, United Arab Emirates, the United Kingdom and Saudi Arabia. Moreover, the Dutch presence and activity at the MEDICA in Germany was bigger than ever before!

However, this is about far more than just about organising many 'activities'. All of those activities are carefully chosen and are there to support and facilitate Dutch life sciences and health organisations abroad. It is evident that they have yielded substantial results and benefits in terms of leads, contracts, cooperation, insights and valuable connections for the future.

Furthermore, the Top Sector LSH acknowledges the importance of being internationally involved and active and this deeply rooted willingness to support LSH organisations, and to work together and share knowledge has led to some impressive initiatives. For example, last year a total of 18 healthcare entrepreneurs participated in a new initiative: the Health~Holland International (HHINT) Starter programme. A programme that supports innovatives entrepreneurs with international aspirations. Through individual guidance, better insights in healthcare stakeholders, market opportunities, valuable national and international connections and various workshops, the participants accelerated their efforts to become international players.

Through regular meetings with the key organisations within the LSH sector such as the Dutch LSH Alliance, Task Force Health Care, HollandBIO, Netherlands Enterprise Agency, Netherlands Foreign Investment Agency, the regional organisations and the Ministry Health, Welfare and Sport, Ministry of Economic Affairs, and Ministry of Foreign Affairs, I strive to strengthen and continue this positive trend of international economic, social and scientific successes and achievements of the Dutch LSH sector.

To conclude, internationalisation is crucial for the Dutch LSH sector. A pro-active internationalisation policy will lead to sustainable entrepreneurship and innovation, an economically profitable sector and an improvement of the national healthcare system. In this new update, we highlight not only some of the international developments of the sector, but also some great national activities. I hope you enjoy reading it!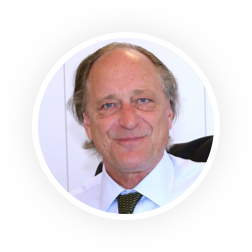 With kind regards,

Len de Jong
Top Team member Life Sciences & Health