Internationalisation
Looking back at Medica

The Netherlands was once again well represented at Medica, the world's largest medical trade exhibition.

For the sixth time, Top Sector LSH and the Task Force Health Care (TFHC) organised the successful Health~Holland Pavilion at Medica. This year the pavilion was bigger than ever before. With 32 participating Dutch companies the pavilion covered more than 370 m2! This representation at Medica provided an excellent opportunity for Dutch SMEs and starters to meet healthcare companies and experts from around the world. In cooperation with NBSO Stuttgart and NBSO Manchester several network activities were held to stimulate healthcare innovation.
Watch the video below to get an impression of the Dutch presence at Media 2016: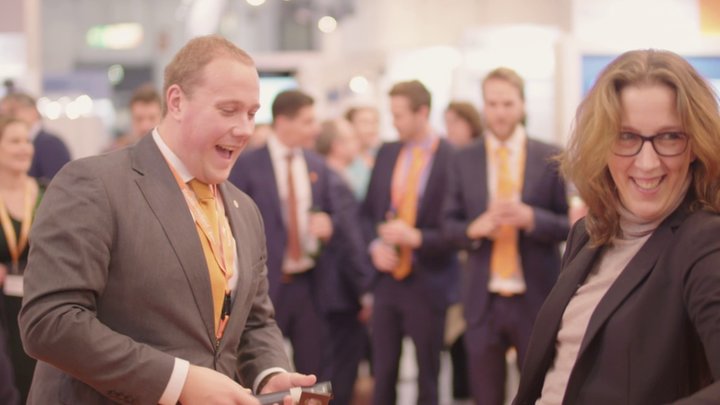 Companies participating at the Health~Holland Pavilion:
4TU - Bambi Medical - CCG Testing & Certification - Diagnoptics - Dockx Medical - Dörr Kampen -Endoss - Exact Medical Manufacturing - Fenestrae - Fysicon - Heijneman Medical – HLSV - IDCP - Incision Academy - Indes - InnoFaith Beauty Sciences - Lomed - MedicalX - Medisit - Microserve - MyDiagnostick - NDF Special Light - Novioscan - Novymed - QRS - Qserve - Sanquin - Technomed - Urifoon - Usono - Vanad Enovation - Variopool

Next year Medica will be held from 13 – 16 November 2017! If you are interested in the Health~Holland Pavilion then please contact TFHC.