Access to Funding
New Match Call deadlines 2017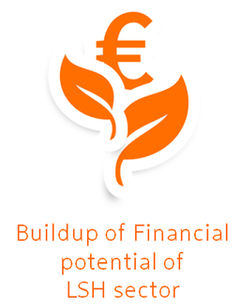 The Top Sector Life Sciences & Health (LSH) supports innovative research realised by public-private partnerships (PPP) in the life sciences and health sector. With the ongoing LSH-TKI Match Call, research organisations, health foundations and companies are invited to jointly invest in research and development (R&D) for the benefit of evidence-based innovation and to help build a strong and sustainable LSH sector that contributes to societal challenges.
All incoming applications are evaluated by an evaluation committee at three set moments per year and the board of the Top Sector LSH decides if an application will be honoured. In 2017, the following dates are set as Match Call deadlines: 18 January, 17 May and 4 October. So please note these dates in your agendas and apply on time!
Every Match Call application must satisfy at least the following requirements:
The research fits within the Knowledge and Innovation Agenda 2016-2019 (KIA) and is of high quality.
The consortium consists of at least one company and one research organisation.
All consortium partners contribute in cash and/or in kind.
All consortium partners will jointly bear the costs and risks of realising the project.
All consortium partners make a substantial contribution with respect to the project's content.
The project covers fundamental research, industrial research, experimental development, or a combination of these.
The project has a maximum duration of 5 years.
More information about the LSH-TKI Match Call can be found on our website. For questions regarding the regulation or submission, please contact the Top Sector's executive office via TKI@health-holland.com.
Note: From January 2017 onwards, the TKI allowance will be called the PPP allowance! Interested in more information? Please save the date for the next Health~Holland webinar on PPP Allowance.