Access to funding

More Funding Opportunities
Read about the opportunities for entrepreneurs and scientists in their search for funding or support.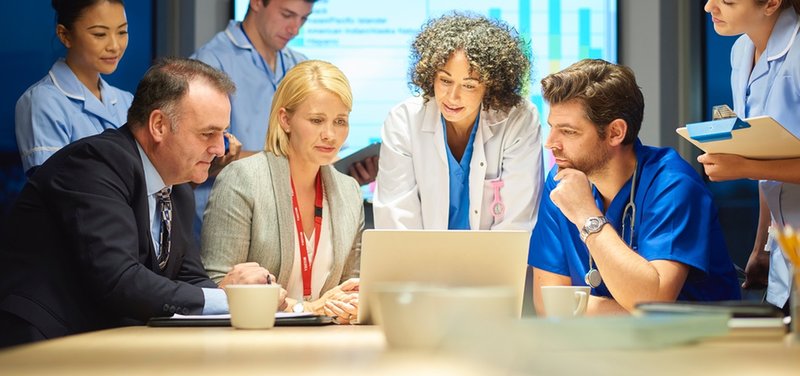 The MIT scheme 2018 has started
Check out the SME Innovation Incentive Scheme and the application dates

Innovative small- and medium-sized enterprises (SME) can once again apply for grants this spring through the SME Innovation Incentive Scheme for Regions and Top Sectors (MIT scheme). Grants provided through the scheme may be used for the following: knowledge vouchers, feasibility projects, and R&D joint ventures. The Ministry of Economic Affairs and Climate Policy together with the regions is providing a budget (expected around 50 million euros) for the MIT arrangement 2018. The application date windows are as follows:


Knowledge vouchers
An SME entrepreneur can present a knowledge voucher to a centre of expertise for a scientific inquiry into a research question, with a maximum value of €3.750. Applications are processed in order of receipt. Application window: 17 April to 6 September 2018.


Feasibility projects
To identify the technical and financial risks potentially involved in a proposed innovation project. The budget per project is 40% of incurred costs, with a maximum funding of €25.000. Applications are processed in order of receipt. Application window: 17 April to 6 September 2018. A recent example of a granted feasibility project granted is Happitech B.V., for their research into the technical feasibility of the Early Afib Detection App. The goal of the study is to compare their solution to the accuracy of the golden standard in heart measurements, the ECG.


R&D joint venture
To work with at least one other SME to innovate or develop a product, production process or service. The budget per project is 35% of incurred costs, with a maximum funding per partner of €100.000 (small R&D projects) or €175.000 (large R&D projects). Application window: 2 July to 6 September 2018. The structure is a tender-based call. A recent example of a granted R&D project is the collaboration project of Medicine Men with Virtask. They are developing VERA, a virtual medical assistant. VERA provides medical monitoring and communication by using speech-generation and -analysis technology.


Get inspired by these SMEs
Explore the project page of the Netherlands Enterprise Agency (RVO.nl) to read LSH examples. For example the development of the 'Mydiagnostick' of Applied Biomedical Systems (ABS). Or the 'Buckyballs' of Siert Bruins which conductive molecules that can embed all kind of agents.

Questions?
If you have questions, are looking for partners, or would like advice on your ideas for an innovative project, please call RVO's Customer Contact Centre via +31 88 042 4242. Or visit the RVO website for the most up-to-date information on the MIT scheme.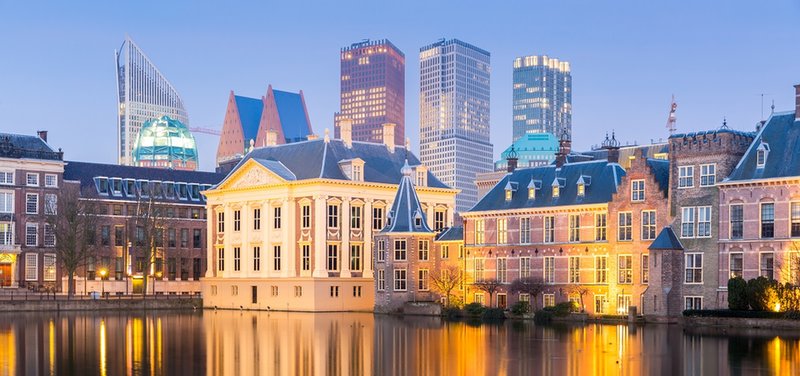 Update from The Hague: New government embraces innovation as the way forward
The Dutch government's ambitions, set out in its coalition agreement 'Confidence in the Future' published in October 2017, are rapidly being put into action. In this 'Update from The Hague', the most relevant policy developments regarding funding and innovation for Life Sciences & Health (LSH) entrepreneurs and companies are addressed.
€400M research infrastructure boost
The 'Rutte III' Dutch Cabinet explicitly couples its innovation stimulating policy to solving societal challenges, attributing a clear role to start-ups and SMEs. As one of the pillars for a strong LSH sector, the Dutch research infrastructure received a €400 million boost to strengthen fundamental and applied research.
Recalibration of top sector policy and PPPs
As a result of the above-mentioned linking of innovation and economic opportunities to societal challenges, the Ministry of Economic Affairs and Climate Policy is currently recalibrating the top sector policy. This implies a stronger emphasis on a select number of themes: energy transition/sustainability; agriculture/water/food; and quantum/high-tech/nano/photonics. Existing top sectors are expected to focus more strongly on activities that contribute to societal challenges and relevant themes, such as health and digitalisation. We do not expect any updates on the recalibration process before the summer. The government has already announced a €15 million budget increase for public-private partnerships (PPPs) in 2018 as well as an increase of the PPP Allowance from 25% to 30%.


Boost for SME innovation instruments
In February, the Ministry of Economic Affairs and Climate Policy announced the extension of the budgets for 2018 of the MIT Arrangement (from €35 million to €40 million) and the Innovation Credit (from €60 million to €70 million). Both instruments are key in providing the much-needed capital for SMEs to make the next step. In addition, research institutes for applied research that fulfil a market need will receive extra funding totalling €42 million, with Wageningen Research and TNO amongst the beneficiaries.


The outlines of Invest-NL are taking shape. Planned to launch in 2019, this national investment platform will have an annual budget of €500 million to spend (to a total of €2.5 billion). The budget is meant to provide risk capital to scale up companies and activities that in the current market find it difficult to attract funding due to either the risks involved or the long research and development timelines. In line with government policy, this platform has been set up with the goal of enabling companies to make the next step in bringing products to the market that benefit society as a whole. From that perspective, Invest-NL could be an ideal match for LSH entrepreneurs.

"The Innovation Credit receiving additional funds and Invest-NL steadily taking shape, illustrate the growing range of funding possibilities that life sciences entrepreneurs have at their disposal. This will help start-ups and SMEs to contribute even more towards a healthy and sustainable society", says Annemiek Verkamman, Director of HollandBIO, the industry association of the strong and vibrant Dutch biotech sector.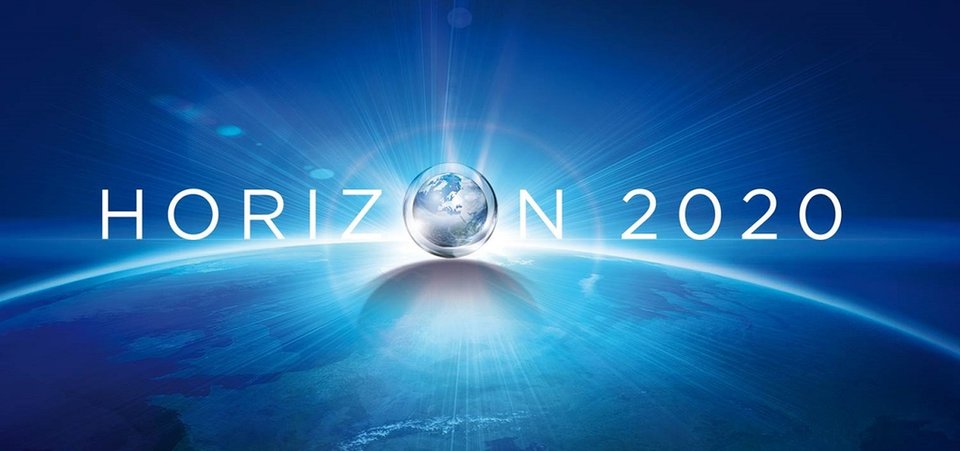 Horizon 2020: SME Instrument & Fast Track to Innovation
Horizon 2020 is the European Commission's programme to stimulate European research and innovation. The total budget for the period 2014-2020 is approximately € 80 billion. We highlight two tools that are interesting for SMEs to use.

The Horizon 2020 SME Instrument supports high risk, high potential small and medium-sized enterprises to develop and bring to market new products, services and business models that could drive economic growth. The SME Instrument is for innovators with groundbreaking concepts that could shape new markets or disrupt existing ones in Europe and worldwide. The SME Instrument is very selective. Only the most convincing and excellent proposals can be funded after a thorough evaluation by multinational panels of technology, business and finance experts.

SME Instrument Phase 1: helps you get a grip on the R&D, technical feasibility and commercial potential of a groundbreaking, innovative idea and develop it into a credible business plan for scaling it up. Phase 1 funding is a lump sum of €50,000. Projects should last around 6 months. Upcoming deadlines: 3 May 2018 / 5 September 2018 / 7 November 2018.


SME Instrument Phase 2: helps you develop your business concept further into a market ready product, service or process aligned with your company's growth strategy. Activities could, for example, include trials, prototyping, validation, demonstration and testing in real world conditions, and market replication. If the activity concerns a primarily technological innovation, a Technology Readiness Level (TRL) of 6 or above is envisaged. You can subcontract work essential for your innovation project. Grant funding (funding rate 70%) of between €0.5 million and €2.5 million is provided. You can request a higher or lower amount, duly justified, when applying. Your project should normally take 12 to 24 months to complete, but could be longer in exceptional and well justified cases. Upcoming deadlines: 23 May 2018 / 10 October 2018.
The Horizon 2020 Fast Track to Innovation (FTI) accelerates the market uptake of groundbreaking innovations by providing funding in an open, accessible scheme that nurtures ideas from consortia of innovators of all types and sizes from across Europe. Participation by industry (defined as private-for-profit organisations) is mandatory; industry is best placed to ensure the due commercial exploitation of the innovation developed; in addition, company growth and development in order to strengthen Europe's industrial leadership are explicitly pursued with FTI support. FTI supports actions undertaking innovation from the demonstration stage through to market uptake, including activities such as piloting, test beds, systems validation in real-world working conditions, validation of business models, pre-normative research, and standard-setting. The maximum EU contribution per action is €3 million (funding rate: 70% for for-profit entities; 100% for not-for-profit entities). Upcoming deadlines: 31 May 2018 / 23 October 2018.
Team IRIS from the Netherlands Enterprise Agency (RVO.nl) is the national point of contact for the SME Instrument and Fast Track to Innovation. Their services include exploring the right funding opportunity for your innovation, providing information, (legal/financial) advice and workshops regarding international funding instruments (Horizon2020, Eureka/Eurostars etc.) and providing feedback on your proposal. When searching for a European partner make use of the European partner search database via www.rvo.nl/een. Please contact RVO if you are interested in this possibility.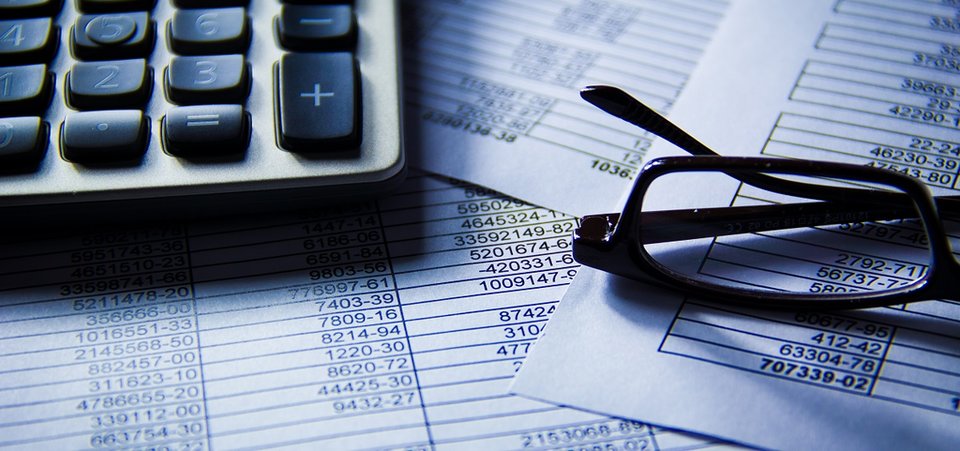 Submit your private investments in R&D this spring
The Top Sector Life Sciences & Health (LSH) supports innovative research and development realised by public-private partnerships (PPP). The Top Sector brings together stakeholders in a shared, consolidated innovation infrastructure. By means of PPP Allowance, the Top Sector provides a financial instrument to help consortia consisting of research organisations, knowledge institutes, companies, and health foundations to realise their innovative ideas.

Every year, the Top Sector LSH applies for PPP Allowance at the Ministry of Economic Affairs and Climate Policy by identifying contributions of private partners in PPPs in the LSH sector (officially called: Grondslag). If you are a company investing in R&D in the Netherlands or working at a research organisation that receives private investments for your R&D, you can submit these projects via the Top Sector LSH. For every €1 submitted we receive €0.30, which will be invested in new R&D projects.
Thanks to this scheme, the financial potential of the PPP Allowance for the LSH sector has increased exponentially: from €4 million in 2013 to almost €38 million in 2017. Interested in joining this funding opportunity? Please contact Hanna Groen within the upcoming two weeks for more information.