BIO International Convention travels to Boston

BIO International Convention is back in Boston, June 4-7 2018, to celebrate history-making innovation. This is the only event where you can access the global biotech and pharma community via Partnering, attend 150 education sessions and network with 16,000+ attendees from 74 countries. Discover the next generation of cutting-edge products, therapies, and cures at events all week long at BIO 2018.


Plan your stay for BIO
Don't wait too long with planning your trip, because hotels are filling up fast. You can meet HollandBIO and Health~Holland from June 5 - 7 at the Health~Holland Pavilion, Booth #2635. On Tuesday June 5 you will find the exhibition floor's best-visited happy hour during the drinks at the Health-Holland Pavilion. True to tradition, we will raffle the orange bike! But, there are plenty of other exciting possibilities to get the best out of your Boston trip.


June 1 - 3 Executive Training Programmes
The programme supports the activities that takes place at the partnering, investor and venture capital conferences. Each course is taught by experienced business development professionals from leading pharmaceutical and biotechnology firms, and experts from the fields of law and public relations. Click here for more information.


Massachusetts Biotech Ecosystem Tours

Explore one of the world's leading biotechnology hubs in a full day of site visit tours throughout the local Massachusetts community. As the nation's leader in the number of biotech R&D employees, Massachusetts is home to thousands of life sciences companies driving innovation. Attend one of the 10 site, lab, and incubator tours arranged by BIO and the Boston Life Sciences Community. Learn more about the full BIO programme via this link.

Monday June 4: Welcome reception

Forget your jetlag, join the Dutch for drinks in the afternoon and get this BIO started! Location TBA


Dutch Visitors Programme BIO Boston
Would you like to experience to visit relevant organisations in and around Boston? Join the Dutch Visitors Programme (June 3 – June 7) led by chairman a.i. of the Top Sector LSH Hans Schikan and gain great insights. Meet relevant partners at the BIO and the companies we visit, like research institutes, incubators and accelerators, innovation hubs and pharmaceutical companies. Start-ups joining this mission can receive a substantial discount of € 1.500,- through the SIB Voucher. To find out if you are eligible for this discount, click here (in Dutch). The Dutch Visitors Programme is open for all Dutch Life Sciences & Health organisations in the Biotechnology & Pharmaceuticals sector. For more information about the programme, click here.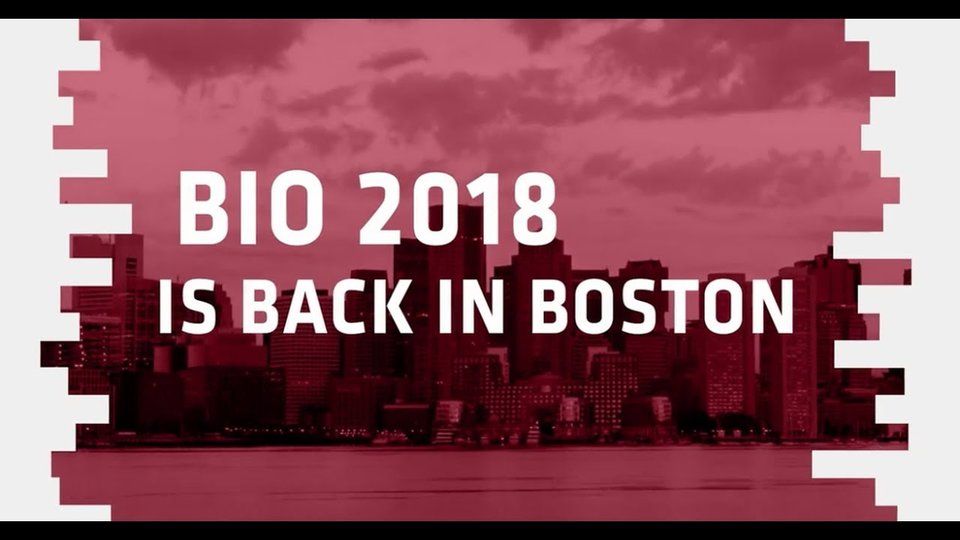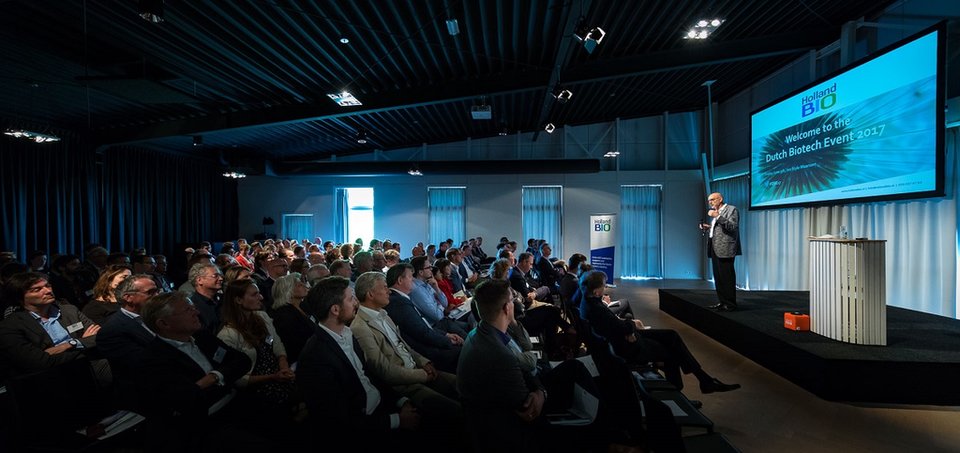 Dutch Biotech Event
Save the date for HollandBIO's Dutch Biotech Event, June 29 2018
After the successful 2017 edition, HollandBIO's Dutch Biotech Event will return to Maarssen on Friday June 29. Whether you're working at a biotech startup, scale-up, runner-up or an established multinational, you do not want to miss out on this event. Be inspired by biotech's bright innovation perspective, learn from leading biotech entrepreneurs, meet experts to boost your company's performance, and upgrade your personal and professional skills during one of the hands-on workshops.
First speakers announced

We are proud to announce our first speakers! Arthur Lahr, CEO at Kiadis Pharma, will deliver a keynote speech. Workshop speakers include Ellen Oerlemans (DSM), Arie Baak (Euretos) and Peter de Keizer (UMC Utrecht). The rest of the programme will be announced soon. Be sure to expect a great line-up of biotech entrepreneurs and interactive workshops. Of course, the programme offers plenty of opportunity to catch up with your peers. The Dutch Biotech Event welcomes biotech companies of all sizes, from start-ups to multinationals.



World of Health Care goes to Rotterdam
Meet high-level decision makers in international healthcare during the World of Health Care
Ready to learn about global & local health trends, challenges and opportunities in an interactive manner? Network, share knowledge and be inspired! Visit the World of Health Care (WoHC), one of the largest and most inspiring 'congresstivals' in the Netherlands.

Meet high-level decision makers in international healthcare from twelve different countries during WoHC. This congresstival, organised for key players in the Life Sciences & Health sector with a global view, will take place on the 27 September 2018 at the RDM Submarine Wharf in Rotterdam. Over 4000m2 filled with inspiration and interaction will bring you inspiring keynotes, co-create sessions, country meet ups, excellent workshops, matchmaking garden, a pitch event, the Expo and even food trucks and all day music! Enjoy low ticket prices and get your tickets now via the WoHC website.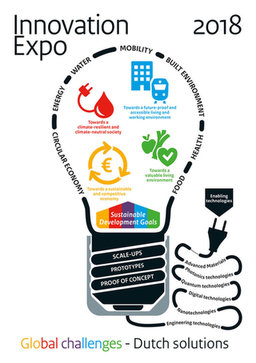 Innovation Expo 2018 - Global Challenges, Dutch Solutions

Taking innovations forward, making breakthroughs happen to help tackle social challenges in the Netherlands and globally. This is the Dutch government's ambition with the Innovation Expo 2018. The business community, knowledge institutes, social organisations and governmentals meet up on 4 October 2018 in the RDM Onderzeebootloods (former submarine construction hall) in Rotterdam.
Innovation Expo (IE2018) is a full sensory experience of the most spectacular innovations. It's all about fresh encounters and closing concrete deals and agreements. A day in which all participants from the Netherlands and abroad are jointly dedicated to accelerating innovations.

Global challenges

Innovation is never stand-alone; it is a precondition for progress. Awareness that we need innovation to keep this country safe, liveable and accessible has never been higher. Major social challenges are at the heart of IE2018; the move to the cities is growing worldwide. This has had a major impact on the way we live, work, and spend our time. Pressure on our living environment increases apace. More than ever we seek to counter scarcity by fresh thinking around consumption and waste. Modern living and working demand a modern infrastructure. Climate change also demands a fresh approach to water and energy. The challenge we face is to produce more food for more people and to do this better and to distribute it meaningfully on a global scale.
The national approach to social challenges in the Netherlands follows the knowledge and innovation agendas and the Dutch National Science agenda. At a European level challenges are featured in the Horizon 2020 agenda. Globally, we have a shared language around the Sustainable Development Goals. The objectives and agendas make challenges tangible. The challenges are complex and the solutions come from multiple sources.


Innovation starts with smart people, wherever they may be: R&D departments at start-ups, businesses from small through to large, universities and research institutes. These professionals often work together in national and international public-private alliances. The Dutch Top Sectors are a good example. There are various phases in innovation. From initial idea to new product or service, poised for upscaling. It is a fact that the growth in radical innovations demands focus and input from a wide range of parties. The Dutch are aware of the need for teamwork involving innovators, decision makers, policy makers and enablers – in short, an active innovation eco-system.
On 4 October 2018 this Dutch innovation eco-system will be showing off its best sides. Government will be offering a stage for high-profile innovations around the circular economy, energy, water, mobility, built-up environment, health, food, and key technologies. Interaction between innovators and government is intrinsic to the Dutch success formula. All interests are carefully weighed-up. Lines are kept short. We learn from innovators in other sectors and countries. This enables us to find solutions that are integral, suitable and workable.


Who is Innovation Expo 2018 meant for?
The IE2018 is a podium provided by the ministries of Economic Affairs and Climate Policy, Infrastructure and Water Management, Agriculture, Nature and Food Quality, Interior & Kingdom Relations, and Foreign Affairs for corporates, knowledge institutions, young professionals and civil society actors to put the focus on innovations for a broad national and international audience.
The IE2018 is a win-win situation all-round. You will meet other innovators as well as decision makers and enablers. This can lead to meaningful alliances. The IE2018 involves business activities that can take your innovation a step further and accelerate it in the Dutch context as the IE2018 is a showcase for the most exciting Dutch offerings. At the IE2018 we jointly and effectively set out the Dutch innovation eco-system!
Do you want to take the stage with your Life Sciences & Health innovation on prevention and extramuralisation? Send an email to Thom Frielink, Innovation Advisor at Health~Holland.
Contact the Innovation Expo for more information on IE2018@minienm.nl or visit the website.