Access to funding

More Funding Opportunities
Read about the opportunities for entrepreneurs or scientists in their search for funding or support.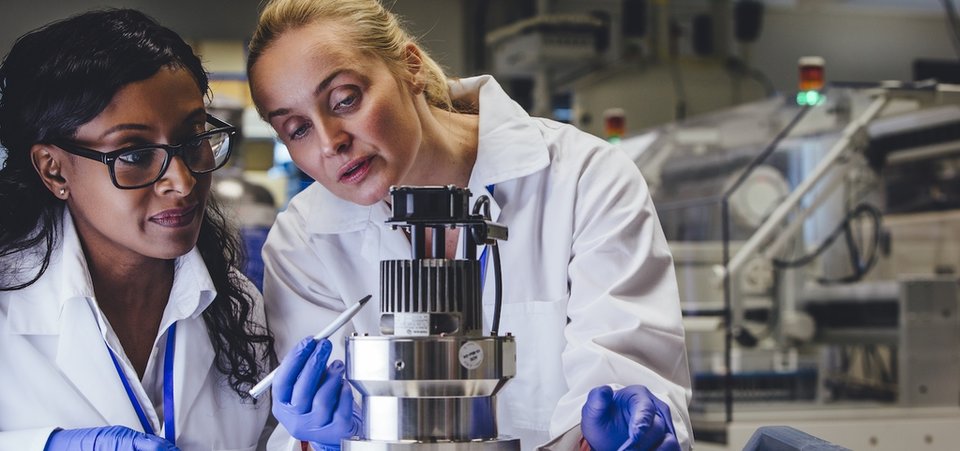 32 million euro for top-level technological research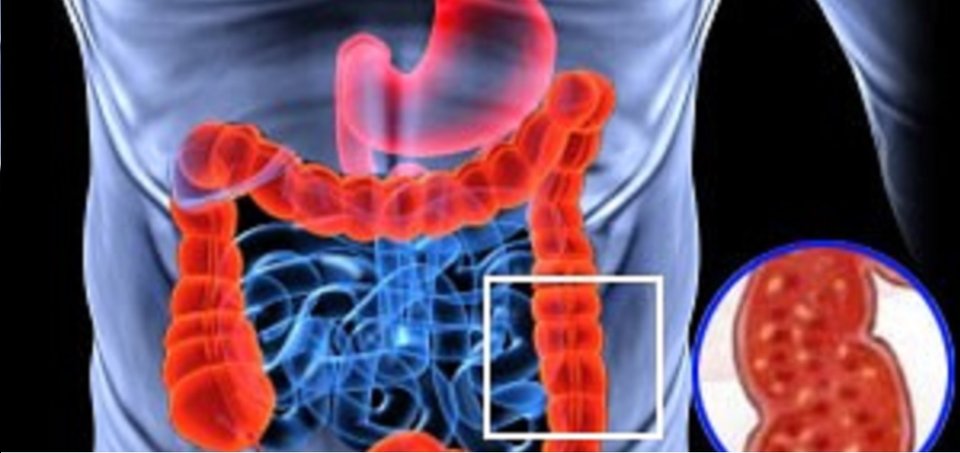 A new class of medicine for Ulcerative Colitis

The effects of specific kinase inhibitors in colitis models

Inflammatory Bowel Disease (IBD) arises by excess inflammation in the gut by unknown cause. As IBD affects mostly young adults, is relatively common (80,000 patients in the Netherlands) and is a live-long condition, new treatment modalities are very much welcomed as current therapies have important shortcomings and come with high treatment costs.

Here, a public-private partnership with the Academic Medical Center (AMC) and GlaxoSmithKline's (GSK) drug development progression facilities is established, to develop new therapeutic options for IBD. One such novel therapy could come from inhibition of so-called Jak kinases, which are inflammatory proteins that are produced by immune cells signal to target cells via signal transduction mechanisms. More specifically, Jak1, and Tyrosine Kinase 2 (Tyk2) are involved in signalling of pro-inflammatory cytokines involved in IBD. These cytokines signals via Jak and Tyk kinases mediate their actions on inflammatory responses. Small molecule Jak inhibitors targeting Jak by inhibiting its activation are currently tested in clinical trials for various inflammatory diseases such as Rheumatoid Arthritis and (IBD). However, these molecules target large classes of Jak molecules.
In this project, the AMC and referral center for IBD is collaborating with GSK to allow testing of newly developed small molecules inhibiting Jak kinases more specifically than current medication. Rather than general Jak inhibitors, specific Jak inhibitors were tested preclinically (at the lab and in animal models). However, Jak1 inhibitors were also tested in a small patient trial.
Our results show that a novel orally delivered specific Jak kinase inhibitor has clinical potential to reduce colitis, in preclinical (Tyk2i) and clinical (Jak1i) studies. In retrospect, our project shows the potential of private-academic collaboration in small molecule development and pharmacokinetics, and its testing in preclinical phase as well as clinical relevant patients trials. The impact of this work for society and health care is that it has allowed the clinical introduction of specific Jak kinase inhibitors in IBD, a difficult to treat condition.
For more information about this research visit the website of the spin off company Gut Research B.V. or the IBD group website.

See the Health~Holland project page for an overview of funded projects.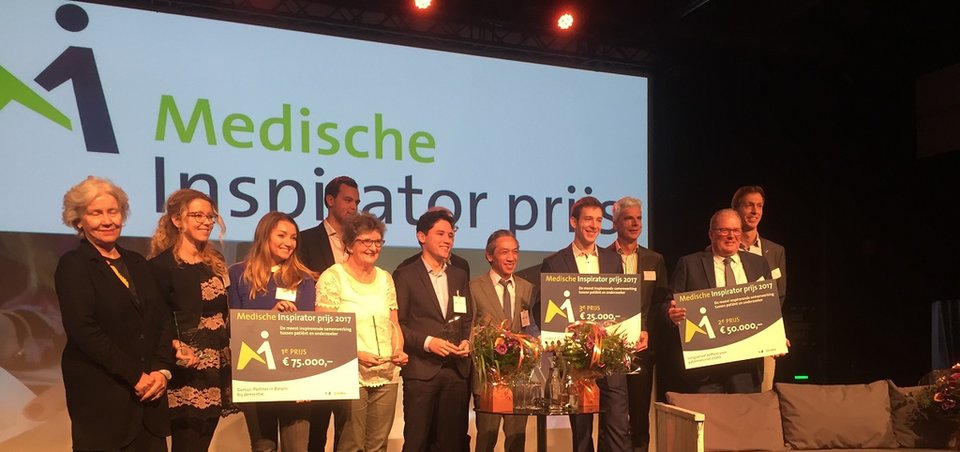 And the winner of the Medical Inspirator Award 2017 is...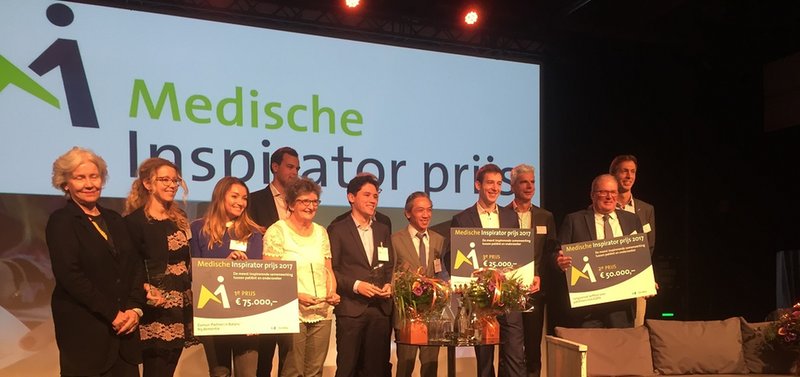 The 'Course 'Partner in Balance' by dementia' wins the Medical Inspirator award 2017!

After an intense period in which a big campaign for the Medical Inspirator award and the three nominated projects, the winner is announced this 23rd November at the VSNU Impact festival. First place goes to 'Course 'Partner in Balance' by dementia'. This project receives €75.000 to spend on their research. With this prize the researcher Lizzy Boots (MUMC) and patient representative Mrs. Jennie Tillie-Hecker want to further develop their course, which helps caretakers to deal with the uncertainties and questions after the diagnose dementia.
Second place goes to the project 'Smart selftest for breathing' with a prize of €50.000. With this money researcher Erik Bischoff and patient representative Joep Fleuren want to develop the selftest further to enable an early recognition of a lungattack and thereby preventing hospitalization. And third place goes to the project 'IVWear makes an infusion portable' and they win €25.000. The researchers Prof. Bart Verkerke (UMCG), Max Heintzen, Melcher Frankema, Niels Weijermars and patient representative Dave Verkerke want to use the prize to further develop their portable infusion, causing patients to move freely through the hospital without an infusion pole.

The winning project 'Course 'Partner in Balance' by dementia' is chosen by the jury because of the different ways and levels of involvement of the caretakers in the project. In addition the jury acknowledges the need of guarding the caretaker of overloading and this course works preventive.


What is the Medical Inspirator award?

The Medical Inspirator award is a prize for the collaboration between researcher and patient or other end users, like caretakers. From the submissions three research projects were nominated by an independent jury of experts.

These three projects were guided in making a promotional video about their research project. Then the voting- and campaign period of a month starts in which the public can vote for the most inspirational collaboration. The voting process is monitored carefully.


Medical Inspirator award 2017

The three research projects of the Medical Inspirator award 2017 are nominated by an independent jury of experts out of 21 submissions. This nomination is based on an inspirational collaboration and outstanding quality of the research project. With the prize money the three teams will work on their medical product to comply to the patients' need.
During the public voting process for the Medical Inspirator award 2017 irregularities have been noticed causing the voting process to be declared invalid. According to the rules of procedures the jury assessed the nominees to determine the winner. The jury has reviewed on patient benefit, patient involvement and quality of the project.

Please visit the ZonMw website for the latest news on the Medical Inspirator Award.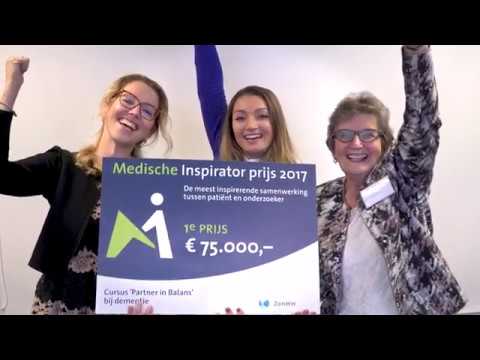 Application deadlines for Match call of Top Sector LSH

Growing public-private partnership potential in the Dutch LSH sector

The Top Sector Life Sciences & Health (LSH) supports innovative research realised by public-private partnerships (PPP) in the life sciences and health sector. With the ongoing Match Call, research organisations, health foundations and companies (startups, SMEs and industry) are invited to jointly invest in research and development (R&D) for the benefit of evidence-based innovation. By doing this they will jointly help build strong and sustainable LSH sector that contributes to the global challenge 'Health and Care'.

Financial potential Top Sector LSH rapidly increases

Due to the growing public-private partnership potential in the Dutch LSH sector, the PPP Allowance of the Top Sector LSH has grown to almost 38 millon euro in 2017. This substantial increase in financial resources gives the Top Sector the possibility to invest in more PPP projects and large LSH consortia that aim to tackle diseases by large-scale research and treatment programmes. One way of doing this is through the Match Call.


Check out the Match Call opportunities for your R&D project

Every Match Call application must satisfy at least the following requirements:
The research fits within the Knowledge and Innovation Agenda 2018-2021 of the Top Sector LSH (KIA).
The consortium consists of at least one company and one research organisation.
All consortium partners contribute in cash and/or in kind.
All consortium partners will jointly bear the costs and risks of realising the project.
All consortium partners make a substantial contribution with respect to the project's content.
The project covers fundamental research, industrial research, experimental development, or a combination of these.
The project has a maximum duration of 5 years.

New application deadlines Match Call

All incoming applications are evaluated by an evaluation committee and the board of the Top Sector LSH at set moments per year. The next deadline for submitting applications is 5 March 2018 followed by a second deadline in October 2018. Keep an eye on these dates so that you can apply on time.


More information?

Please contact the Top Sector's executive office via tki@health-holland.com or +31 70 349 5404 for more information and requirements on how to apply for the Match Call. We are happy to help! And in the meantime gain some inspiration by checking out the R&D projects on the Health~Holland website.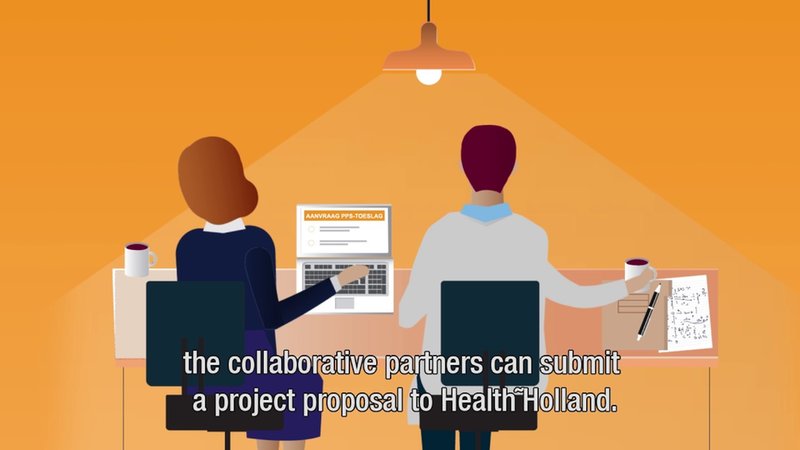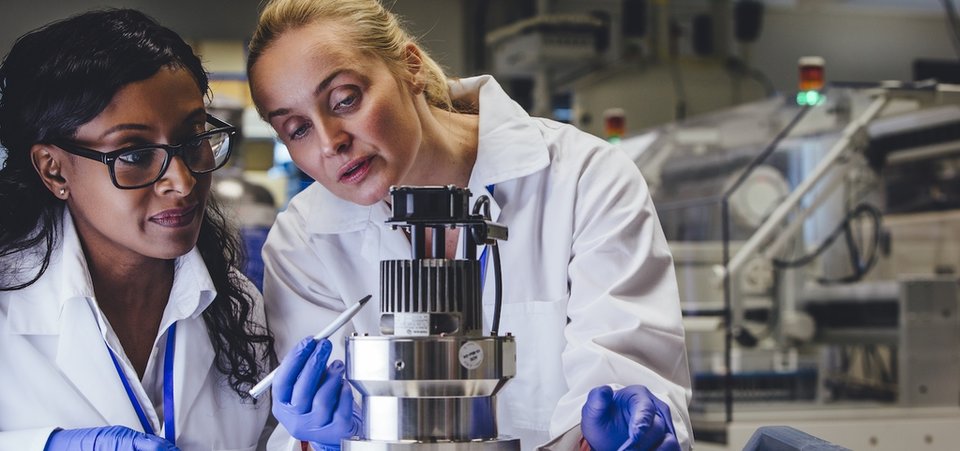 New call TTW for public and private organisations 32 million euro for top-level technological research

Almost a hundred researchers are going to develop innovative technologies in the coming years with industry and civil society organisations. That will happen in six new Perspective programmes, which have been given the green light by NWO. The programmes should lead to a new 3D printer for large metal components, more efficient deep-learning systems, extreme microscopy, new bacteria for the chemical industry, injury-free exercise and wearable robotics for people suffering from muscular disorders.


The board of the NWO domain Applied and Engineering Sciences (AES) is providing 21 million euros for six large-scale research programmes within the Perspective funding programme. The companies, civil society organisations and knowledge institutes involved in the programmes will supplement NWO's funding with another 11 million euros. The overall budget will support 74 PhD candidates and 25 postdocs in their work for the coming five or six years.

With Perspective, NWO is challenging scientists to establish a close partnership with industry and civil society organisations. It concerns multidisciplinary research with a special emphasis on application. Together the parties will develop new research lines linked to the top sectors.
"Thanks to Perspective there are many new research networks with added value for the Dutch knowledge economy", says De Jonge.

From technology producer to end user

"The Perspective programme has clearly developed in the past ten years," says Lise de Jonge, coordinator of Perspective. "The programmes being honoured now are a coherent entity of projects, and the research consortia have continued to increase their scope. The entire chain required to ensure that research is applied is in place now, from technology producer to end user."


New research networks

Moreover, the Perspective programme responds well to questions raised by the government and society as specified in the top sectors and the new key technologies of the Ministry of Economic Affairs and Climate Policy. The programmes also respond to questions set out by the Dutch Research Agenda and the Ministry of Education, Culture and Science. "To date, the Perspective programme has not only generated specific knowledge and innovations," De Jonge says, "but thanks to Perspective there are many new research networks with added value for the Dutch knowledge economy."


Honoured projects related to the Life Sciences & Health sector

Injury-free exercise for everyone
How do you get people to exercise (and keep exercising), and prevent them from becoming injured in the process? The Citius Altius Sanius (faster, higher, healthier) programme develops and uses innovative wearable sensors to measure the physical and physiological burden, data science to calculate the risk of injury for individual athletes, and proven effective personalised feedback methods to influence the behaviour of athletes at all performance levels. The researchers are not only developing the necessary theory and technology. They are also testing whether common sports injuries can be prevented in sports such as fitness training, soccer, tennis, long-distance running and cycling. Sports clubs, sports physicians and physiotherapists, among others, have joined the programme. They will use the results during sports training and rehabilitation.


Wearable robotics for weak muscles

People who are confined to a wheelchair as a result of a muscular disorder should be able to stand independently again without needing to use crutches. This would allow them to cook at a counter in an upright position, for example. This is not a divine miracle but a feasible goal set by the Wearable Robotics research consortium. This programme develops so-called Exo-Aids: soft, lightweight technology that wears comfortably, is easy to operate and affordable, and makes smooth and versatile movements possible. The aim is to increase the mobility and independence of people with damage to their spinal cord or loss of muscle strength. In addition, the researchers are developing a technology to prevent work-related complaints such as lower back pain. These complaints are common among people who have to lift heavy objects or stand in a hunched position for long periods of time.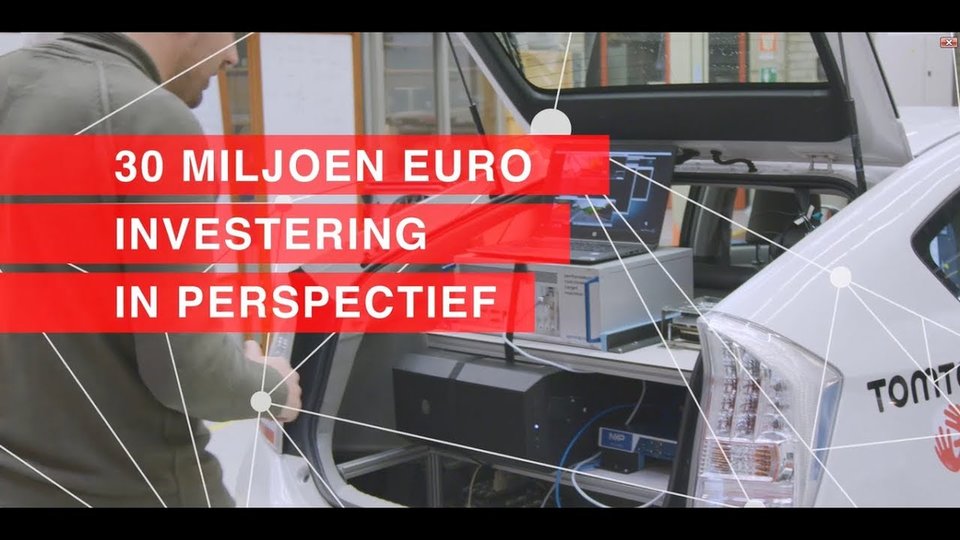 SEED Capital arrangement of RVO granted to Blue Sparrows MedTech Fund

Collective of young medtech entrepreneurs receives important support for new model investment fund

The Blue Sparrows MedTech Fund (BSMF) will be included in the Seed Capital arrangement of the Netherlands Enterprise Agency (RVO). This was announced by His Royal Highness Prince Constantijn during the StartupFest Europe 2017 in Amsterdam. This doubles the fund size, and therefore the fundamental strength of BSMF.

At the same time it was announced that the eHealth tender of RVO has been awarded to BSMF – the only fund for the time being. This tender, with a budget of €6 million, is specifically intended for investment funds that want to invest in eHealth technostarters.
"These grants, awarded less than six months after the official start of our fund, clearly reveal a great trust in our team, vision and approach," says Rogier Barents, one of the BSMF founders.

The BSMF supports business start-ups that breed on innovative ideas and technologies with potential for healthcare. The fund applies a unique working model, born out of excitement and the founders' own recent start-up experiences. Financial support will be combined with intensive empirical coaching. To his end, a 'collective brain' shields newcomers for pitfalls in areas such as prototyping, clinical validation, certification and sales of medtech inventions.

"RVO.nl has granted, since the start of the SEED Capital-arrangement in 2005, hundreds of millions in risk capital – so they know where to strike the right balance between chances and risks. Now that such a renowned organisation has taken a stake in our fund our position has been clearly strengthened!" states Barents.
The BSMF is an initiative of 7 relatively young entrepreneurs. All of them have successfully set up a company in medical technology within the past 7 to 10 years and brought a new medical innovation to the market. The fund has started, with the support of a broad group of participants, to select promising innovators.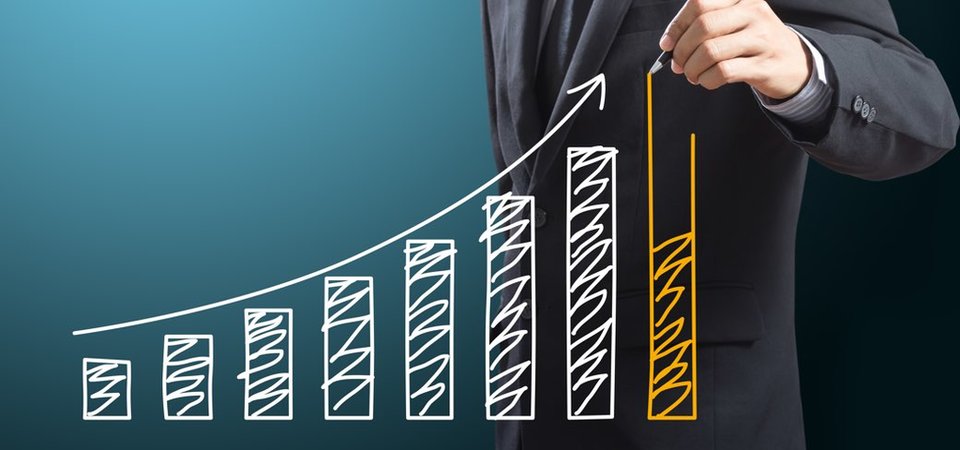 Increased R&D spending in 2016

The dynamics between R&D and patent applications

In 2016, Dutch enterprises, institutions and the higher education sector spent nearly 14.3 billion euro on Research & Development (R&D), the highest expenditure on R&D ever recorded.


R&D provides new knowledge which can lead to innovations, in other words (practical) applications of new insights. For example, by utilising the available factors of production, labour and capital, in a different or 'smarter' way, or by improving products and services. This makes innovation an important source of technological advancement, economic growth and prosperity.


Competing knowledge economy

Patent applications are an important indicator of innovation and knowledge development. And by means of a patent the innovation can be made financially lucrative and can be put into practice. In 2016, almost 160 thousand European patent applications were processed. Almost 6,900 of these patents were applied by Dutch companies. This means that the Netherlands has the seconds highest number of per capita patent applications, with almost 400 patent applications per million inhabitants. The relative high ranking of the Netherlands with regard to (per capita) patent applications underlines the ambition to further strengthen the Netherlands as a competing knowledge economy.

Source: CBS and the latest edition of the Internationalisation Monitor 2017, third quarter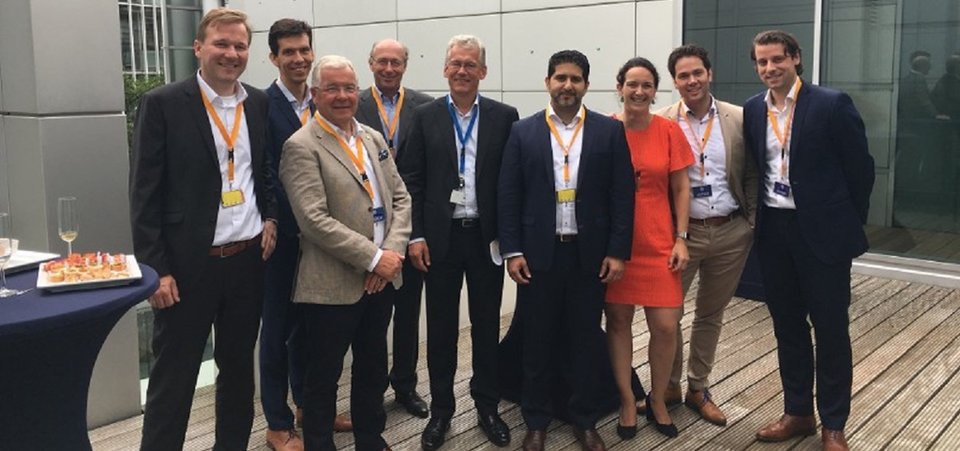 LeQuest completes 4 million euro investment to improve the use of medical technology

LeQuest, an innovator in advanced online trainings for medical devices, recently secured a 4 million euro investment to support commercial expansion and continue its effort to promote improved patient safety in the use of medical technology. The investment featured participation from Philips, together with Noaber Ventures, Nextgen Ventures and existing investors.​
"LeQuest's ability to drive improved patient safety and clinical workflow efficiency highlight themes critical to our new Health Technology Venture Fund, which is designed to identify and support innovative future commercial partners for Philips," says Rich Wilmot, head of Philips Health Technology Ventures. "Leading this financing round reflects our belief LeQuest's value is its vendor agnostic, education-as-a-service approach to train a hospitals' staff on the proper use of all medical equipment. Better trained staff means fewer avoidable errors in the clinical setting – a goal Philips and every vendor should team up to drive forward. LeQuest is well positioned to execute on this cross-vendor vision."
"We are inspired by the potential of today's innovations in medical technology. However, we must ensure we do not lose track of the human side of it" says Hicham Shatou, CEO of LeQuest. The realization not all healthcare professionals receive adequate training in the safe use of medical devices led to the founding of LeQuest. "I have personally witnessed this leading to very critical situations and even putting patients' safety at risk." added Shatou, "it was an eye-opener for me, and a real problem I knew we needed to solve".

Shatou is not alone in his view. The revisions of the European Medical Device Regulation (MDR) and the Dutch Covenant for Medical Technology represent examples of recent calls-to-action ensuring better patient safety in the use of medical technology. Manufacturers and hospitals are also taking a more urgent stance. Several have proactively initiated partnerships with LeQuest, reflecting this urgency, to properly train and certify healthcare professionals in the use of medical devices.
The medical device industry is recalibrating its approach toward patient safety and service models in general, leading to opportunity for novel offerings such as LeQuest's e-training platform to accelerate this change. Philips' participation as the lead in the LeQuest financing and the growing number of manufacturers partnering with LeQuest validates the industry's desire to move in this direction. "We are proud of the strong network of investors and partners we have attracted and together we look forward to increasing our impact globally," says Shatou.



Animal-friendly and effective medicine test Mimetas receives second innovation credit

The organ-on-a-chip pioneer Mimetas received a second innovation credit of 2 million euro during the visit of state secretary Keijzer of Economic Affairs and Climate. Mimetas will use this financial support to continue the development of personalised medicines: for example a tool to help the oncologist choose the optimal treatment of various cancers.


Choosing the most effective treatment

The second innovation credit is allocated to do research on a new model culture plate, the OrganoPlate. In this culture plate Mimetas sows tumor biopsies of the patient and treat these biopsies with medicines. This approach helps to choose the most effective treatment. A tool like this will cut costs for the health sector and the patient will experience less side effects of an ineffective treatment.


Government support of utmost importance

Partly thanks to the government support via the Eurostars Programme and the Innovation Credit arrangement, the company has grown from 2 to more than 20 employees. Furthermore, Mimetas has opened an office in the US and started a collaboration with Japan.