International Life Sciences & Health Mission to Qatar and Kuwait

From 26 to 29 November 2017, the Dutch Embassies in Qatar & Kuwait and the Task Force Health Care (TFHC) Middle East will organise a Life Sciences & Health (LSH) mission to Qatar and Kuwait. The LSH mission will provide excellent opportunities to meet new relevant business contacts and to learn more about the Qatar & Kuwait Life Sciences & Health sector.


Qatar has been the fastest growing healthcare market in the region and the country is investing heavily in its life sciences sector in general, and healthcare in particular, to cater for the demand from a growing population. Healthcare is a priority concern for the Qatari leadership. The country will be facing a relatively high rise in demand for healthcare over the course of the next two decades. The Qatari government is constantly upgrading the quality of health services using technology, international expertise and knowledge. The Ministry of Public Health will continue to implement the National Health Strategy (NHS) with the aim of developing a more comprehensive, integrated, preventive, skilled, policy-targeted, affordable and high quality healthcare system, which will improve healthcare access for the population. It is said that the NHS 2017-2022, consists of plans to nearly double the existing number of hospitals and medical centres from 35 to 66 by 2022.
The next five years will witness rapid growth in the healthcare sector, reflecting heavy investment in the country's healthcare infrastructure. This will allow the Kuwaiti government to act early to tackle the projected future healthcare requirements. The government also plans to expand public healthcare provisions to meet public demand, including advanced new hospitals and specialist medical centres. It is estimated that the private healthcare market in Kuwait will grow by 15 to 20% in the coming years. Several new private hospitals are expected to open adding 1,800 hospital beds. There are currently 20 large-scale mega healthcare projects planned in Kuwait, worth 3.5 billion Kuwati dinars.
More information about the opportunities in Qatar and Kuwait


Join the final LifeSciences@Work Expert Classes of the year

Get inspired by workshops on Health Technology Assessment and communication

In the final weeks of 2017, the LifeSciences@Work accelerator is organising two Expert Classes together within a whole day programme. The Expert Classes are a series of target workshops on relevant topics for life sciences and medtech startups organised in close collaboration with industry and academic experts. On 15 December, the topic 'Health Technology Assessment & Reimbursement' will be assessed; followed by an afternoon session on 'Communication & Branding'


Health Technology Assessment & Reimbursement

In this Expert Class, you will learn what Health Technology Assessment (HTA) is and how health technologies can have an impact on society. Closely linked to HTA is reimbursement. Health insurers are not automatically allowed to provide cover for any new medicine that comes onto the market. Governments decide what drugs fall under the standard health insurance package. Both topics are of utmost importance to life sciences and medtech startups.


Communication & Branding

In this fast-moving industry, the survival of any brand relies heavily on its ability to distinguish itself sufficiently to connect with stakeholders, future partners, buyers and more. As a life sciences entrepreneur, you know that the importance of credibility simply cannot be underestimated. Therefore take communications seriously and start right from the beginning. In this 2nd edition of the communication Expert Class, the focus will be: Design.
Invited experts are coming from: Association Innovative Medicines, MDxHealth, Loyens & Loeff, Achmea, uMotion, Utrecht Inc. and Studio Casual Fiend. The Expert Classes will be held at the Utrecht Inc incubator. If you are a startup and interested in joining then please send an email. For more information and updates about the programme, please look at the LifeSciences@Work website.

Pitch – Connect – Invest at Global Investor Forum & Innovation for Health 2018

On 1 February 2018 the Dutch Health & Life Sciences community will gather at WTC Rotterdam for the fifth edition of Innovation for Health in combination with the second Dutch edition of the Global Investor Forum. The result is a unique programme with visionary keynotes, exciting pitch presentations (from start-ups, scale-ups and TTOs), interactive panel discussions on leadership and ethics, and ample room for networking and partnering meetings between investors and entrepreneurs.


International speakers, such as Travis McCready, President & CEO of the Massachusetts Life Sciences Center and Kees Been, Founder & CEO of Lysosomal Therapeutics Inc, are just a few of the many highlights of this day. With 800+ key players from the Life Sciences & Health sector expected to attend, this is truly the premier conference of its kind in the Netherlands and Belgium. And it provides you amble of opportunities to meet and connect with sector.
In addition to the programme Health~Holland will be presented at the exhibition and is able to answer all your question on public-private partnerships, funding and internationalisation. The event concludes with the special VIP CEO-Investor Dinner, that will provide investors and CEOs with an exclusive opportunity to connect with leaders from industry, science and finance.


As partner of Innovation for Health 2018 Health~Holland offers you the possibility to receive a discount on the registration fee to participate in this premier conference on February 1st, 2018 in WTC Rotterdam.

Register on the website use the voucher code HeH180201 to receive €50,- discount on the registration fee.


Innovation for Health and the Global Investor Forum is organised in cooperation with o.a. Health~Holland and Maastricht University. For more information and registration visit the website.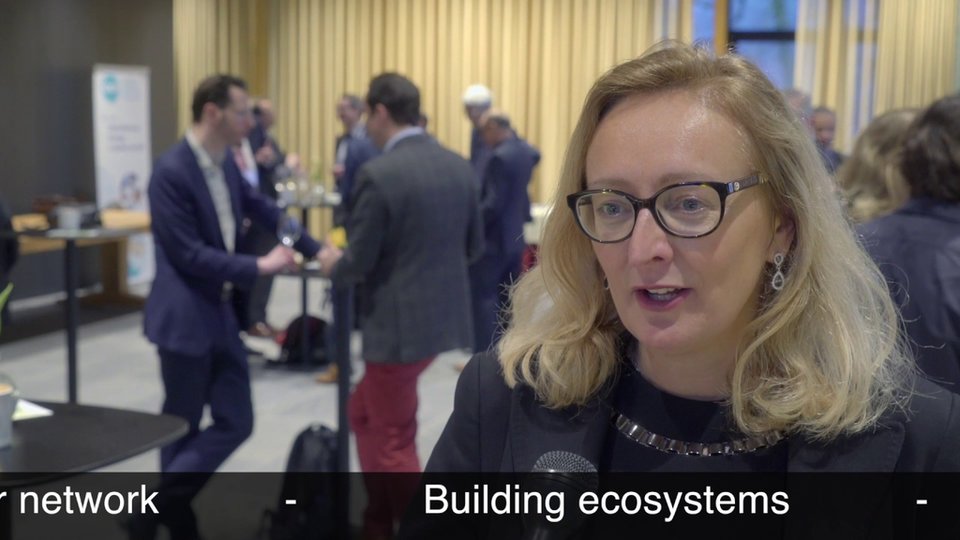 ZonMw public-private partnership day: Innovation by co-creation

Save the date: Thursday 15th of February 2018

On Thursday 15 February, ZonMw and Health~Holland will organise the annual gathering on public-private partnerships (PPP) in Utrecht for the third time. This inspiring afternoon is about how promising research can be connected to economic opportunities by innovative public-private partnerships. It is a varied programme for researchers, entrepreneurs and health funds. You will hear more about the new funding opportunities for public-private partnerships of among others ZonMw. You will also discover more about funding possibilities in different research phases, valorisation, Big Data and SME in public-private partnerships.


Enrollment for this afternoon starts at 7 December 2017. Admission is free. Would you like to receive an invitation for this afternoon? Then please send an e-mail to pps@zonmw.nl and note 15 February 2018 in your diary!