COMMUNICATION
Presenting the new startups of the 15th Venture Challenge

Five new startups started their Venture Challenge adventure this April. The LifeSciences@Work (LS@W) accelerator offers these Venture Challenge participants a 10-week educational programme with bootcamps, one-on-one sessions and mentoring. The five startups of the 15th Venture Challenge are:

Digest Inn
Offering behavioural coaching through gaming to improve dietary compliance.
Mantis Therapeutics
Offering a new approach to tackle cancer based on remotely controllable drug delivery.
MyMicroZoo
Creating a global community around microbiota and its interpretation for a healthier living.
TripleT
Offering unique skills to optimise genes in recombinant protein production to the highest possible yield.
Mercurna
Offering ​​kidney-saving therapies based on ​targeted delivery of mRNA-based drugs.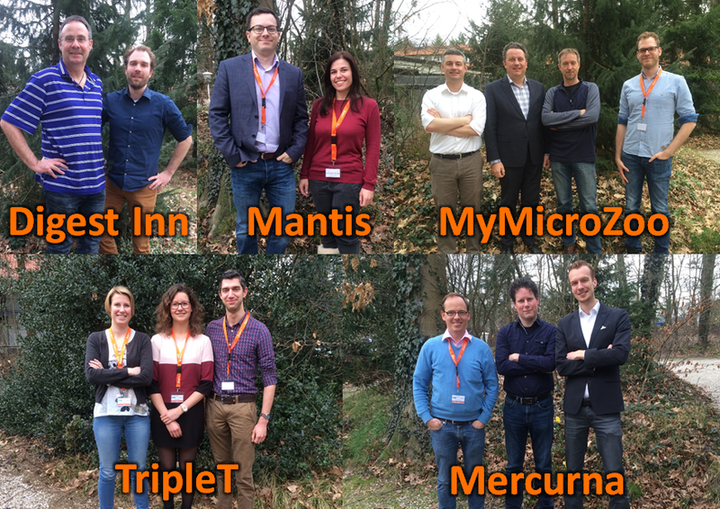 On 3 June the five teams will compete in the Venture Challenge Final where they have to pitch in front of a jury chaired by Carine van den Brink (Axon Lawyers) supported by life sciences investors and experienced entrepreneurs. The winner will be rewarded with 25,000 euros in prize money to further develop their business.
Interested in participating in the Venture Challenge Fall 2016? Then please visit the LS@W website and apply now!