Agenda - Previous events

Innovation for Health 2016: Vibrant and Entertaining
Atmospheric music plays and a lady elegantly glides across the stage. Who would have guessed that this scene was part of a conference on healthcare innovations? The third edition of Innovation for Health was a vibrant networking event, as well as an entertaining showcase of healthcare innovations. Top Sector LSH was main partner of it event.
On 18 February 2016, the bright hall of Rotterdam's World Trade Center filled with more than 800 entrepreneurs, scientists, government representatives, healthcare professionals, and patient representatives. They met to exchange ideas and start collaborations with the common goal to shape the future of healthcare.
Smart rollator
The elegant lady described above kicked off the keynote lecture of Frans van der Helm, Professor in Biomechatronics and Human-Machine Interaction at Delft University of Technology. The lady demonstrated LEA, or lean elderly assistance. LEA is a smart rollator that, among other things, reminds its elderly owner to take medication. LEA can also track the owner's location, which may be useful for people with dementia.
Focus on vitality
Professor van der Helm's lecture was full of healthcare innovations that promote a healthy lifestyle and improve the patient's quality of life. This focus on quality of life and vital functioning was a recurring theme at Innovation for Health 2016. "We need a healthcare system not based on curing disease, but on promoting health and vitality. The patient should be in charge, or actually the individual who does not want to become a patient', said Innovation for Health's chairman Ton van der Steen.
(Top) Sector
As main partner of this event Health~Holland was part of the plenary programme. Prof. Jan Raaijmakers shed light on the Dutch life sciences and health sector and the role of the Top Sector LSH. Raaijmakers showed some successes of the medtech, biotech and healthcare on a national and international level.
"We have the knowledge and entrepreneurship on a global basis, which helps us as the Netherlands to be a major player and extend our position in the future," according to Raaijmakers.
Swaddling blanket
The conference featured many healthcare solutions for elderly people, but there were also innovations for the very young. Sylvie Claes was one of the presenters at Innovation for Health 2016's Design Expo. Together with Miguel Cabral Guerra, Jiachun Du, and Lisa Malou Smits, all students of Eindhoven University of technology, Sylvie developed a swaddling blanket for premature babies. The blanket is called Hugsy. Sylvie explains: "Hugsy can be used in neonatal intensive care units. It aims to reduce the baby's pain and stress, for instance by recording and later simulating the mother's heartbeat. This is important for a healthy development of premature infants."
Premier event
In its three year existence, Innovation for Health has become the premier event on healthcare innovations. Hope to meet you there next year!
Visit the website for more information.
Source: Linda van den Berg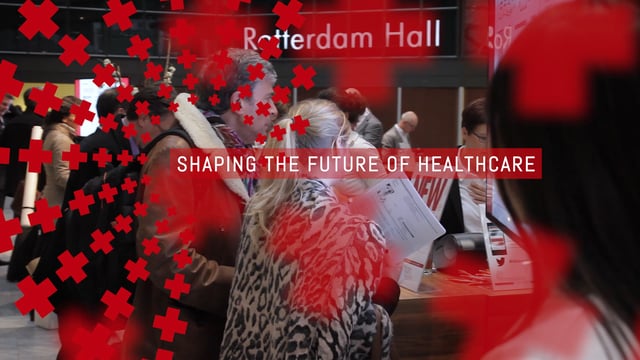 Prof. Nico van Meeteren, executive director of Top Sector LSH:
"The Innovation for Health Congress in Rotterdam shed an intriguing light on the future perspective of health and health care. As a Top Sector we are curious to see what will established in 365 days from then."