Bio-Europe spring 2018

Meet and partner with Europe's most innovative biotech clusters

Find here the highlights of the programme, partnering opportunities, side events, registration possibilities and more!


Programme highlights

Gain insight from industry experts

• First-hand advice from industry leaders to enhance your strategy
• 70+ speakers, 110+ company presentations, 20 workshops and panels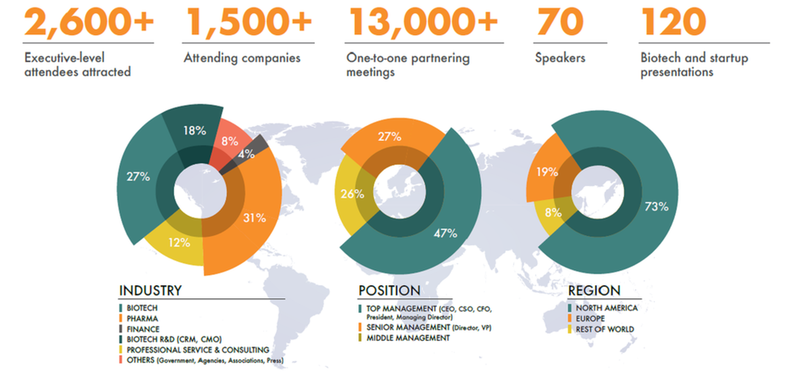 Improve your business strategy by hearing directly from the experts on hot topics such as:

What is the right price for access and sustainability?
The role of cross border collaboration in the development of a global biotech Industry
Nutrition, lifestyle and medicines in the patient's journey

Patient organization expectations: a new kind of alliance management
Alternative deal structures in biotech finance
Featured speakers:


Eric de la Fortelle - CEO, Seventure
Rogier Rooswinkel, PhD – Principal, Forbion
Dr. Phil L'Huillier - Head of Business Development, Europe, MSD European Innovation Hub, MSD
Evonne Sepsis - MD, ESC Advisors
Phyllis Arthur - Managing Director, Infectious Diseases and Diagnostics Policy at Biotechnology Innovation Organization


Get inspired by the stunning locations in Amsterdam during the evening events: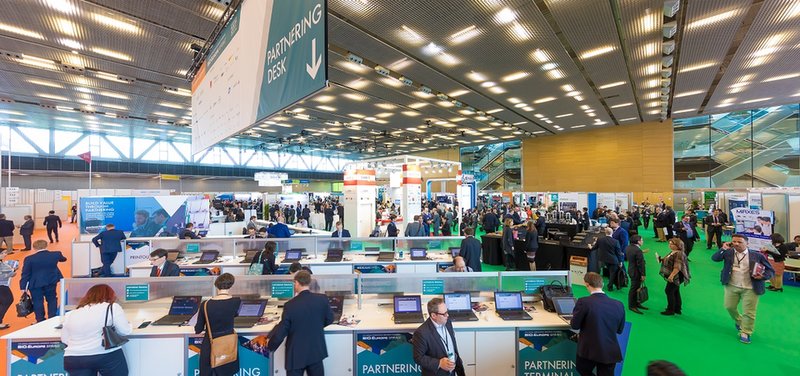 Partnering opportunities

Advance through partnerships

Our proprietary partnering platform, partneringONE, allows you to identify prospective partners using advanced search capabilities and manage all your meeting requests in one place. Arrive onsite with a pre-filled, personalized meeting schedule.


The partnering system helps you to meet the right people. It is as simple as 1-2-3:

1. PROFILE
Register for the event, log into partneringONE® and tell us about yourself and your company.
2. SEARCH
Search for investors, companies, participants and licensing opportunities of interest send meeting requests.


3. MEET
Accept or decline requests from others.
Visit the website for more information, registration and video tutorials on how to use the PartneringONE system!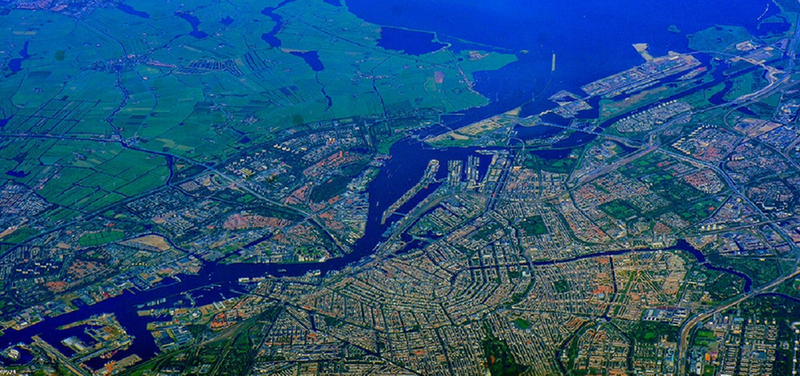 Dutch side events
In addition to the formal programme some Dutch organisations and companies organise side events which can be visited complementary to the BIO-Europe Spring conference on 12-14 March. These side events provide global life sciences partners to travel through our relatively small country and see what the Netherlands has to offer. Here you can find more information on two of those side events.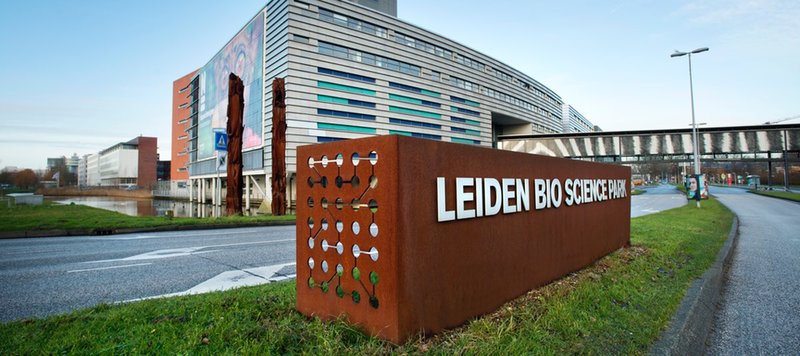 Engineering human tissue for drug discovery - InnovationQuarter - Leiden

Leiden Bioscience Park is one of the five largest bioscience parks in Europe and the largest in the Netherlands. It excels in therapeutics R&D and offers a broad range of biotech service companies, especially in the area of regenerative medicine and tissue engineering where there are many innovative developments. At this side event on 15 March Mimetas, Ncardia, and Ocello will present their platforms and major pharmaceutical companies show how these technologies contribute to their business.


Programme

Find the programme below (exact times may change).
10.00 hrs Arrival at the Leiden Bio Science Park

10.00-10.15 hrs Introduction into the local Life Sciences & Health ecosystem

11.30 – 11.45 Break

11.45-13.00 hrs Presentations by (at least) 3 major local pharmaceutical companies

13.00-14.00 hrs Networking lunch

14.00 -15.00 hrs 1:1 discussions or site visits to companies of choice

15.00 hrs Return to Amsterdam

(Leiden is located in the proximity of Schiphol Airport, at only 20-30 minutes)
More information and registration
For more information and registration visit the website of InnovationQuarter. The website will be updated regularly.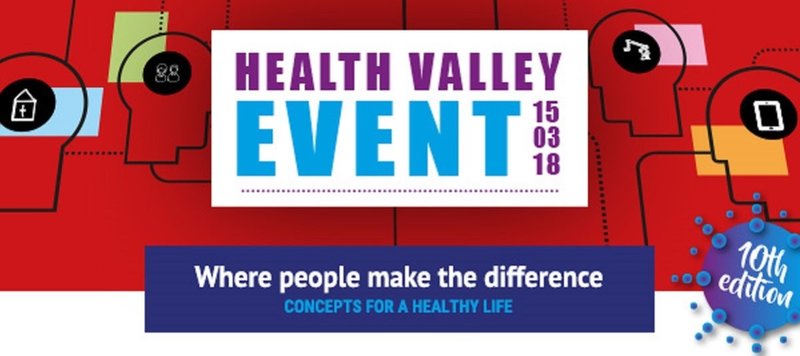 Health Valley Event - Jubilee edition - Nijmegen


This side event of the BIO-Europe Spring will take place in Nijmegen on 15 March. The conference revolves around the people who make a difference in healthcare. Doctors, entrepreneurs, in vestors, nurses and researchers. They are all working on innovation, doing their best to make things better for patients in their own unique way! The Health Valley Event (HVE) is the foremost care innovation conference of the Netherlands.


What to expect at HVE 2018:
The latest trends and developments in Life Sciences & Health
Inspirational keynote speakers (e.g. Hans Clevers)
Various themed sessions (e.g. session about rare diseases and medication, investors lounge)
Networking opportunities on the bustling exhibition floor
Only for BIO-Europe Spring attendees a free pre-event network dinner will be organised on 14 March in Nijmegen. Send an e-mail to evenementen@healthvalley.nl if you're interested in this special pre-event dinner.
More information and registration
For more information and registration visit the website of Health Valley.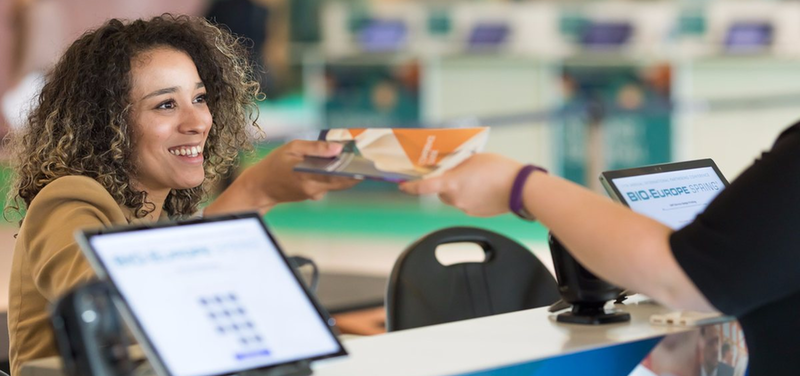 Register now!

GENERAL REGISTRATION
EUR 2,495
Registration includes:
Submission of up to 150 requests per company for one-to-one meetings.
Access to all workshops,
presentations, panel discussions and the exhibition area.
Publication of your company and personal profiles on partneringONE®.
Breakfast, lunch, snacks, coffee and other non-alcoholic beverages in the conference center.
Evening networking events.
All registration fees are subject to 21% Dutch VAT.
NEXT GENERATION DISCOUNT FOR START-UPS EUR 1,795
Thanks to Health~Holland, start-up companies are eligible to an attractive registration fee of EUR 1,795 at BIO-Europe Spring in Amsterdam! To benefit from the discount, write down 'BES18NXTGENREG' in the comment field of the registration form. Start-up companies must match the following criteria:
Created in the past three years

Fewer than 25 employees
Developing new therapeutic products or offering an innovative service
ACADEMIC REGISTRATION
TECH TRANSFER OFFICERS: EUR 1,895
PRIMARY INVESTIGATORS: EUR 1,095
All nonprofit universities, institutes, tech transfer offices and hospitals are encouraged to take advantage of the special academic rate for tech transfer officers and primary investigators.
TEAM DISCOUNT
Companies with three full-paying delegates will receive one complimentary ticket for the fourth attendee from that company.

For more information, please contact: Catharine Moreno Finan.

NOTE: The discount fees are not further discountable by other reductions.

SUBSCRIBE NOW for the bimonthly Health~Holland Update and have a chance on winning a ticket for the upcoming BIO-Europe Spring 2018!

Watch the video below to get an impression of the BIO-Europe Spring in the Netherlands.