Access to Funding
LSH-TKI Match Call: deadline 17 October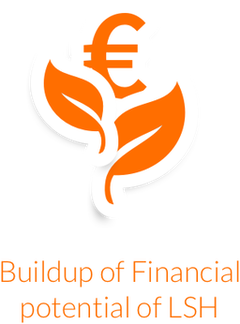 The Top Sector Life Sciences & Health (LSH) wants to create and support public private partnerships (PPPs) as collaboration in multidisciplinary teams is vital for realising efficient and cost-effective innovations. The TKI-LSH Match Call was established to encourage new PPPs. With this ongoing Match Call, research organisations and companies are invited to jointly invest in research and development (R&D) for the benefit of evidence-based innovation. The regulation offers other parties, such as health foundations, the opportunity to become involved as well.
The next deadline for proposals for this TKI-LSH Match Call is 17 October 2016. PPPs can apply for a TKI allowance by jointly submitting a proposal for their R&D project. The total amount of TKI allowance that can be applied for is 25% of the private in-cash investment. The proposal is evaluated by an evaluation committee and must satisfy at least the following requirements:
The research fits within the Knowledge and Innovation Agenda 2016-2019 and is of high quality.
The consortium consists of at least one company and one research organisation.
All consortium partners contribute in cash and/or in kind.
All consortium partners will jointly bear the costs and risks of realising the project.
The project covers fundamental research, industrial research, experimental development, or a combination of these.
The project may have a maximum duration of 5 years.
More information about the TKI-LSH Allowance Match Regulation can be found on our website: http://www.health-holland.com/calls/tki-match.
For questions regarding the regulation or submission, please contact the Top Sector's executive office via TKI@health-holland.com.