Highlights LS@W startups 2008-2018
Toxys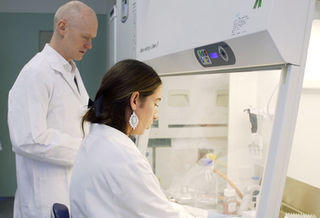 Toxys
Toxys is a Dutch biotech company that provides innovative in vitro toxicity screening solutions to rapidly identify hazardous and potential carcinogenic properties of novel compounds during the early phases of product and drug development.
Giel Hendrix, CEO of Toxys: "The Venture Challenge was most definitely the start of my company. The fantastic coaching, the workshops to translate academic ideas into business plans, the new contacts within the life sciences and all essential basic knowledge about entrepreneurship ensured that I changed from being a researcher into an entrepreneur. The Venture Challenge was a fantastic experience and the start of a new future."
T-Cell Factory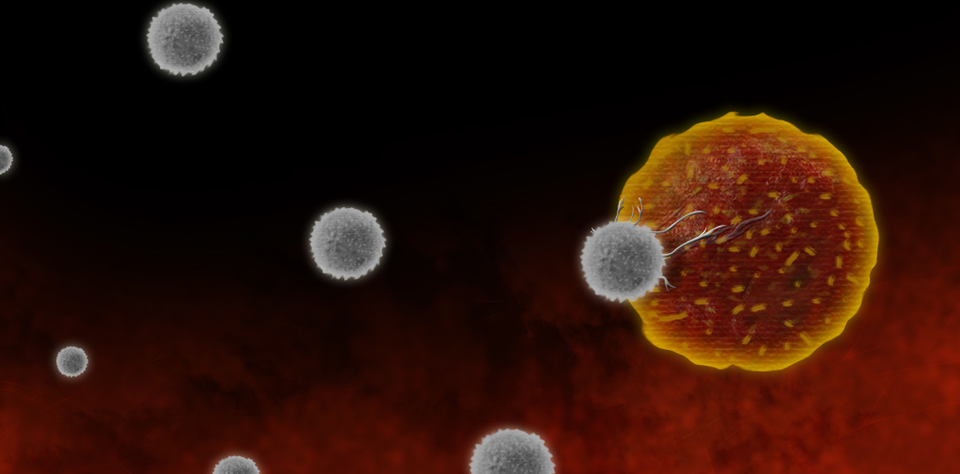 Dutch Biotech Company T-Cell Factory Acquired by Kite Pharma

T-Cell Factory B.V. (TCF), a privately held Dutch company and former participant of the Venture Challenge, has been acquired by Kite pharma, INc (KITE). KITE is a clinical-stage biopharmaceutical company focused on developing engineered autologous T cell therapy (eACT(TM)) products based on CAR and TCR gene therapy platforms for the treatment of cancer. To further strengthen its TCR product platform and established a European presence the company acquired TCF, which has been renamed Kite Pharma EU.

Financial terms of Kite's acquisition of TCF include an upfront payment of up to EURO20.0M (approximately $21.0M USD) to TCF shareholders, licensors and employees, of which EURO3.8M (approximately $4.0M USD) will be paid in Kite stock. Kite is obligated to make certain milestone payments upon the achievement of clinical, regulatory and sales milestones relating to TCR-based product candidates.
Ton Schumacher, co-founder of T-Cell Factory and CSO of Kite Pharma: "The Venture Challenge has played a critical role in helping the T-Cell Factory team to optimise and pressure test our planned strategy. The experiences we obtained in the Venture Challenge helped prepare us for the subsequent acquisition by Kite Pharma. Following the acquisition by Kite Pharma, Kite EU has been the driving force behind the TCR cell therapy programmes of Kite Pharma, and the Amsterdam presence of Kite Pharma was a crucial factor behind the decision to locate the European Kite Pharma cell production facility in the Netherlands. This facility, which is now being completed in Hoofddorp, is projected to employ 300 people in 2020."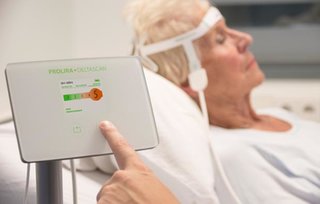 Prolira
Venture Challenge Alumnus Prolira secures new investment round

Prolira develops the DeltaScan, which enables better and earlier detection of delirium. This way the patient receives necessary treatment timely. Oost NL as fund manager of Topfonds Gelderland, together with Holland Venture and Health Innovations, invested in Prolira. The investment enables further development and commercialization of DeltaScan.
Read the full press release here (in Dutch).

NovioScan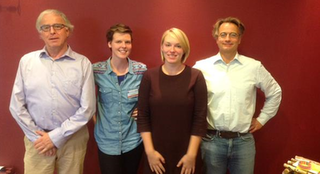 NovioScan launches SENS-U

The first SENS-U bladder sensor is presented to Dr Dik, pediatric urologist at UMC Utrecht. On 23 March, NovioScan celebrated the CE and ISO 13485 certification and handed over the first 5 SENS-Us to their first customer, UMC Utrecht.

Agilebiotics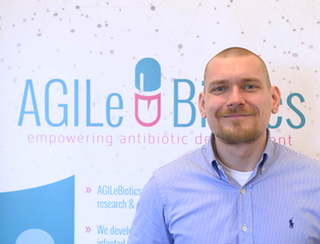 AGILeBiotics BV has raised the next series of investment for the development of novel antibiotics against multidrug-resistant infections
On 18th of July 2018, a deal was closed securing a joined investment from five regional investors, i.e. RUG Houdstermaatschappij BV, Stichting Ir. G.J. Smid Fonds BV, and Hanzepoort BV, Carduso Capital BV and Pharma Connect Capital BV. Whereas, the first three investment companies joined AGILeBiotics already in March 2017, Carduso Capital and Pharma Connect Capital become new shareholders with the recently acquired investment.

With this financial support AGILeBiotics is advancing novel antibiotic caniddates into pre-clinical development. Having now also Pharma Connect Capital and Carduso Capital on board the spin-off company aims to enter clinical studies in 2020.
About AGILeBiotics. AGILeBiotics BV was launched in March 2017 as a spin-off company of the University of Groningen (RUG). The start up has received an exclusive license from the RUG for the commercial use of a proprietary technology, which gives access to novel antibiotic candidates active against multidrug-resistant infections. With a pre-seed investment received from Hanzepoort BV, RUG Houdstermaatschappij BV and Stichting Ir. G.J. Smid Fonds BV in 2017, AGILeBiotics has already identified promising lead compounds showing superior activity against clinical important bacterial isolates of the ESKAPE panel. Compared to current treatment options AGILeBiotics' drug candidates show improved activity against resistant pathogens and broader activity not only against Gram-negative but also Gram-positive bacteria.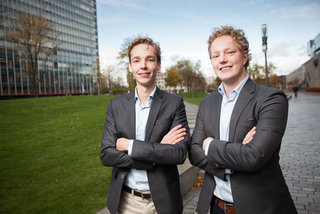 Momo Medical

Innovation fund FundIQare invests in Momo Medical's smart bed sensor

Innovation fund FundiQare is investing in the young Momo Medical, a young company from Delft and Venture Challenge participant of 2017. The startup has developed a technological solution to prevent pressure ulcers (decubitus ulcera) in frail elderly and chronically ill people. Using smart sensors and advanced algorithms, a client's lying behaviour is accurately mapped and communicated transparently to healthcare professionals. An ingenious technological solution that prevents physical discomfort among clients and supports healthcare staff.
The technology consists of a compact combination of sensors that can be applied flexibly in beds. A sensor plate is placed underneath the mattress, which is connected to a control unit. With an intuitive visualisation, healthcare workers are continuously provided with insight into the lying position and movements of a client based on advanced algorithms. Depending on the condition of the client, the sensor gives a signal to the care worker if, and when, a client needs to be turned. Momo Medical has been testing its technology since the beginning of 2018 in the Reinier de Graaf Hospital and Pieter van Foreest nursing institutions. 'The pilots show that the design fits well with clinical practice and with the wishes of caregivers and patients', according to Ide Swager, co-founder of Momo Medical.
"The most important consideration FundIQare had when it invested in Momo Medical is that they offer a solution for a serious and common problem among our target group. Bedsores are painful, difficult to treat and heal slowly; this is quite stressful for clients. Furthermore, the care is very intensive. The bed sensor prevents a lot of physical discomfort among clients, supports healthcare staff and saves time and costs. Moreover, investing in technology with the increasing shortage of healthcare workers is vitally important. Within Fundis, various healthcare providers are very interested in applying this ingenious technology," says Jacqueline van Wijngaarden (Financial Director of Fundis) on behalf of FundIQare and in daily life.
Momo Medical is an initiative of the young Delft entrepreneurs Ide Swager and Menno Gravemaker and is located in the YES! Delft incubator. Ide and Menno founded their company in 2017. With the financial injection, FundIQare wants to support Momo Medical in expanding their production capacity and scaling up the company. The startup will also be given the opportunity to further develop their technology in a living lab environment.